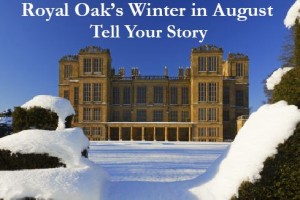 It's winter in August here at Royal Oak, and we want your best National Trust holiday travel stories!
Did you take a Christmas-themed culinary tour at Petworth? Or experience a traditional country home Christmas at Wallington? Did you spend the holidays exploring the UK and the National Trust in all their frosty glory? We want to know about it!
Share your story of National Trust winter travel with us and we'll include our favorites in the Fall 2014 Newsletter. If your story is picked, we'll publish your story and send you a free year's basic membership. Already a member? You can gift the membership to a friend and get your holiday shopping done early!
Send us a few sentences telling us about your National Trust holiday experience (along with a photo or two!) for your chance to win. You can share your story by emailing Sam McCann at smccann@royal-oak.org.
Good luck and happy holidays!