Next week, Royal Oak is pleased to welcome architectural historian Curt DiCamillo as he discusses the Scottish homes and the unique history the represent. Get tickets to his lecture here.
Curt is renowned for his compilation of the definitive database of country homes standing or demolished, The DiCamillo Companion to British & Irish Country Houses. This staggering project has earned him a number of accolades, including presentation to the late Queen Elizabeth, The Queen Mother and The Prince of Wales.
We sat down with Curt to discuss his interest in country homes, Scottish history and more.
Can you tell us why you started the DiCamillo Companion?
As I like to tell people, I was a strange child. When I was five I remember asking Santa Claus for a purple book on the history of the British monarchy (I had somehow figured out that purple was the royal color). My parents, clearly thinking this was a passing phase, got me a purple book for Christmas, but it was Pinocchio! I wasn't deterred – I became increasingly interested in all things British. In my teens I thought I would become an architect, which is why, when I was 17, I was so taken when I was given Mark Girouard's Historic Houses of Britain as a gift. That book changed my life. I became obsessed with these houses, taking trips to Britain every year to visit them. As the years went by, I realized that there was no comprehensive list of all the country houses of Britain ever built, standing or demolished, so I started a database to do just that! This database eventually morphed into the website of today, with listings of over 7,200 houses.
What's one National Trust property that you wish more people visited?
I think Basildon Park in Berkshire is a divine classical house that too many Americans don't know about. It was Netherfield in the 2005 theatrical production of Pride and Prejudice and was used for the interiors of Grantham House, the Crawleys' London home, in Downton Abbey. And, most interesting for we Americans, some of the best interiors from the house were removed and reinstalled at the Waldorf-Astoria in NYC as the Basildon Room.
What's your favorite anecdote you've come across when researching for The DiCamillo Companion?
I am particularly intrigued by the discovery of the derivation of things. So, discovering that oxygen was discovered at a country house (Bowood House in Wiltshire), or that the game of badminton was invented at Badminton House in Gloucestershire, or that there really was a Mother Hubbard and she was the housekeeper at Kitley in Devon in the early 19th century.
Where would you begin if you were an English country home enthusiast who didn't know much about Scottish Houses? What would you read? Where would you visit?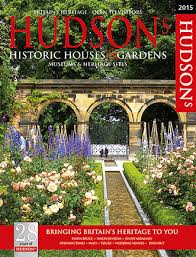 I would start off by joining the National Trust for Scotland because they have the best houses! But I'd also buy a copy of Hudson's Historic Houses & Gardens (which Royal Oak members can get at a special price), an annual publication that lists virtually all the country houses in the UK that are open to the public. This book is a treat – wherever you open it there is something interesting and beautiful.
What made you focus on Scottish homes?
I focus on Scottish houses because Scotland is one of the component countries of Great Britain, and my focus is on all British and Irish houses.