Royal Oak is lucky to have employed some dedicated staff members over the years, folks who cherish the National Trust and its mission to protect special places forever, for everyone. Yvonne Raptis is certainly one of those staff members. She previously served as our Director of Administration and Finance before moving back to her native UK in 2014.
She now lives in the London suburbs and takes advantage of her relatively close proximity to dozens of National Trust properties with frequent visits to these special places with her husband and daughter. Today, she's recapping a recent jaunt to the Cotswolds – plan your own trip today!
By Yvonne Raptis
If you are feeling adventurous when you visit England and want to wander off the normal tourist route, there is plenty to discover. You can head out of London and visit the well-known places in the beautiful Cotswolds, and then keep going to Shropshire, Herefordshire and Worcestershire on the Welsh borders. The staff I have spoken to at the Trust's properties in this area always surprise me with their knowledge of Royal Oak.
Berrington Hall in Shropshire is one of the few surviving buildings designed by architect Henry Holland and built in the 18th century . You can see Georgian costumes and have a lovely stroll in the park and gardens designed by Capability Brown.
Nearby is the very pretty and well-preserved Medieval market town of Ludlow with its castle (not owned by the Trust) dating from the 11th century.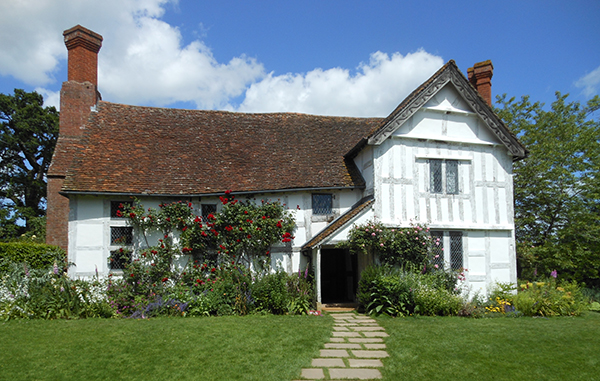 A short drive from Ludlow is the Brockhampton Estate belonging to the Trust. The manor house dates from the late 14th century and is one of the most beautiful timber-framed buildings I have visited. If the weather is fine it is nice to park in the upper car park and walk the mile through the estate to the house. Another short drive brings you to the historic city of Worcester where you can visit another Trust property, Greyfriar's House, built by a wealthy merchant in the late 15th Century. I also recommend visiting the cities of Hereford and Worcester and their fine cathedrals, if you have the time.
Visit the Cotswolds and hundreds of other special places with your Royal Oak membership! Join Now