Celebrating Raspberry season here in August/September it's the perfect time to enjoy Christina's Summer Berry Meringue Roulade!
Christina Conte is a renowned food blogger and top-notch cook with a passion for the UK. In fact, she was even born on the other side of the Atlantic and visits her native Scotland often! Her blog, Christina's Cucina, is home to hundreds of delicious recipes that will make your mouth water, plus fun stories from her travels in England, Wales, Ireland, Scotland and beyond. We're delighted to be able to share Christina's recipes regularly here on The AngloFiles Magazine.
By Christina Conte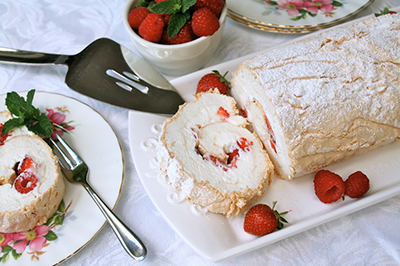 Summer Berry Meringue Roulade
adapted from Marks and Spencer's Recipe
serves 6 to 8
Ingredients
1 tsp corn starch (cornflour)
1 tsp vanilla extract
1 tsp white wine vinegar
4 large egg whites (preferably organic) -older eggs are better for meringues
5 oz (2/3 cup) sugar (Baker's sugar is best)
Filling
1 cup heavy whipping cream, preferably organic
1/2 cup fresh raspberries (and/or blackberries)
1/2 cup chopped fresh strawberries
confectioner's sugar for dusting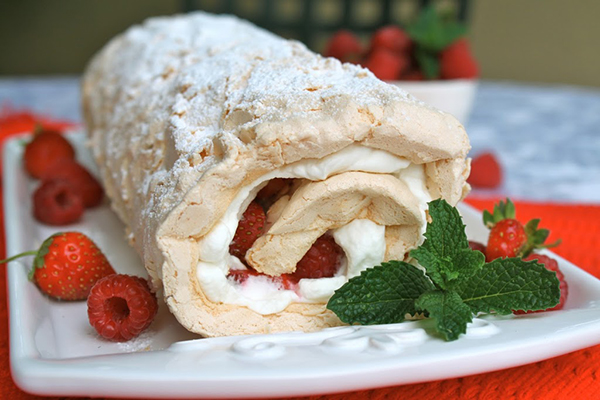 For step-by-step cooking instructions, please read more at Christina's Cucina.