Churchill's Chartwell: "A day away from Chartwell is a day wasted."
– Sir Winston Churchill
The Royal Oak Foundation and the National Trust launch a multi-year appeal to reinvigorate Winston Churchill's legacy at his family home and acquire prized possessions for the Britain and worldwide public. 
The Royal Oak Foundation in partnership with the National Trust seek to raise $2 million to reinvigorate the legacy of one of Britain's greatest statesmen – Sir Winston Churchill – and to acquire hundreds of historic and personal objects that belonged to him at his home, Chartwell in Kent.
It has been fifty years since Chartwell, his family home, was opened to the public. The National Trust is using this anniversary focus to call on its members, supporters, charitable institutions and public bodies to help reach its appeal target and ensure Churchill's story resonates with future generations.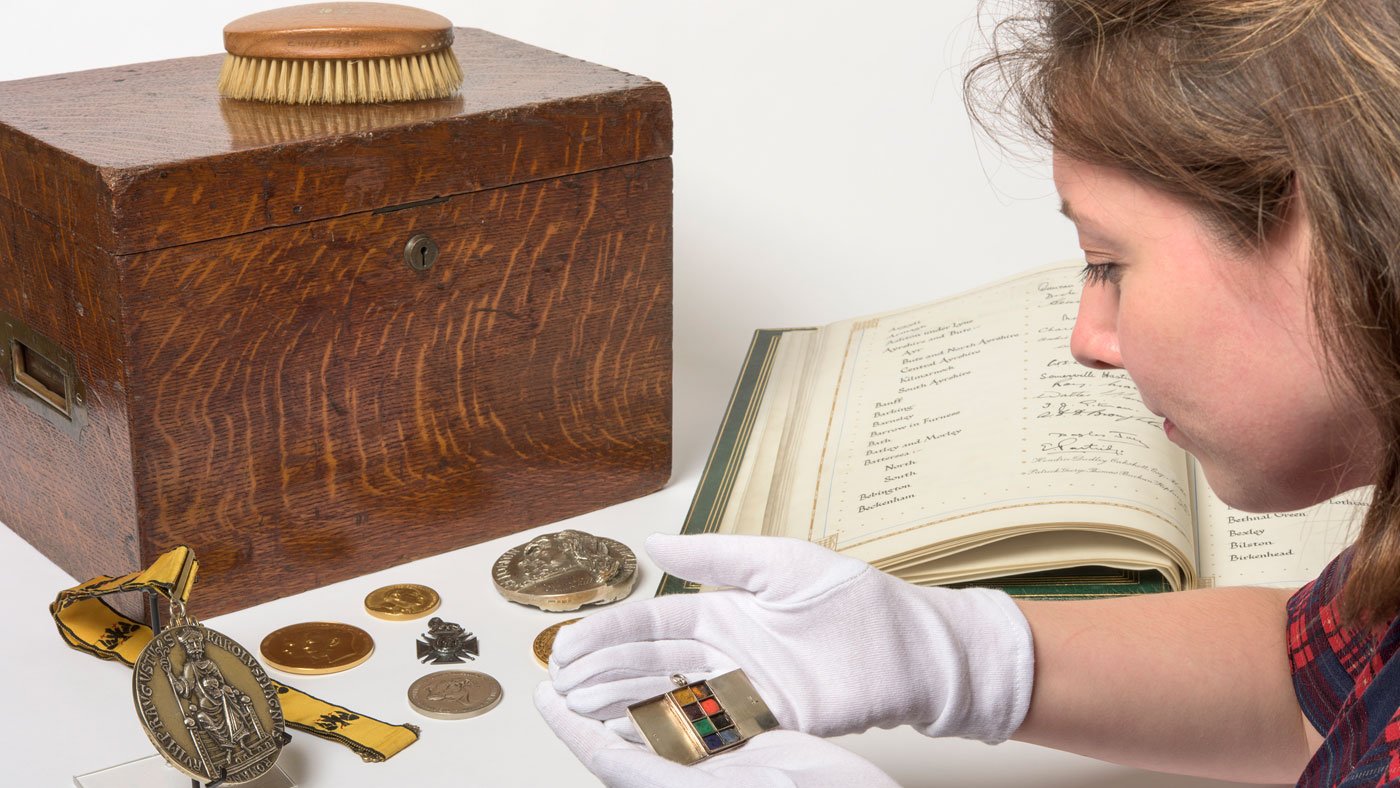 Funds raised from the appeal will not only secure many personal items that belonged to Churchill but will enable new interpretation across the property, along with increased access to the collections, and the opening of family rooms that have never been seen by the public.
An important part of the appeal is to acquire for the nation hundreds of precious heirlooms, many of international significance, that have been on long term loan to Chartwell. Sir Winston's family home is the only place in the world where objects that belonged to Churchill can be seen in their original domestic setting and they are intrinsic to his life and achievements. A successful fundraising appeal will ensure this historic collection can remain permanently at Chartwell for visitors and future generations to enjoy.
The items include Churchill's library of inscribed books, medallions, gifts and awards that he received from around the world, including his Nobel Prize in Literature, along with personal and poignant mementoes such as the speech box in which he stored notes for his famous speeches.
Chartwell was Churchill's beloved family retreat away from the stresses of political life and he often spoke of his wish for a museum on site at the house after his death. The objects throughout his home represent his long and eventful life ranging from his distinguished political and writing careers to his passions for painting, farming and wildlife.

Among the priority objects of historic and cultural importance which the Trust hopes to acquire are: Nobel Prize in Literature, wooden speech box, House of Commons birthday book, miniature paint box, collection of medallions, pair of hairbrushes, armchair, painting of the port of Antwerp, and a sculpture of a lion. Donate Now
Royal Oak Director and Professor Sir David Cannadine, historian and author, says:
"The National Trust's important and imaginative plans for Chartwell's future will ensure that Sir Winston Churchill's lasting and exceptional legacy will continue to inspire visitors from Britain and around the world for generations to come.
"The more that Churchill's life recedes into history, the more important places like Chartwell become.  It offers an opportunity we, the public, so rarely have – to immerse ourselves in the private world of one of the twentieth century's greatest figures.  It is through Chartwell and its profoundly personal collection that we can most vividly and most memorably come to know this extraordinary man."
The objects can be seen in situ at Chartwell, and selected items are showcased in videos on the National Trust website.Donate Now
Call to make a donation: 212.480.2889 ext. 201
Or download a donation form and send to :
Churchill's Chartwell
The Royal Oak Foundation
20 West 44th Street, Suite 606
New York, NY 10036