Royal Oak Foundation welcomes James Reginato—one of Vanity Fair's most popular and prolific writers
James Reginato is Writer-at-Large for Vanity Fair. He previously served as the longtime Features Director of W magazine and was Editor-at-Large for Architectural Digest.  Throughout his career, he profiled some of the world's most elusive and fascinating individuals such as Rachel "Bunny" Mellon who, on her 100th birthday, granted him a rare interview at her spectacular Virginia estate. He was also the only journalist allowed inside the 27-story Antilia in Mumbai, the world's tallest and most expensive private house, and the subject of global media frenzy when billionaire Mukesh Ambani moved into it in 2012.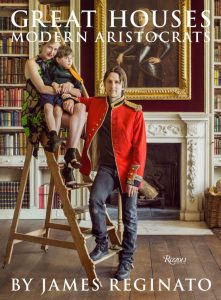 His first book is Great Houses, Modern Aristocrats, to be published by Rizzoli International next month.  Filled with opulent photos by Jonathan Becker and an introduction by former Timeless Design honoree (and Mr. Reginato's friend of twenty years), Viscount Linley, the book is an uniquely intimate and lively look at some of Great Britain's stateliest houses and the remarkable families who live inside them.
Royal Oak member, Judy Carmack Bross, recently interviewed Mr. Reginato for the online publication, Classic Chicago Magazine, which Ms. Bross founded in 2015.  Naturally, Mr. Reginato is a fellow anglophile and revealed:
"I've adored England since high school and, as part of the Experiment in International Living program, we were taken through seemingly every cathedral, minster, museum, and great house from Cornwall to the Lake District. 
"I won't ever forget the awe I felt pulling up to Blenheim Palace in our school bus. I like to think that it was not dissimilar to King George III's reaction upon his first sight of it: 'We have nothing to equal this,' he gasped to Queen Charlotte in 1786 as their carriage approached."
In addition to Blenheim Palace, Mr. Reginato was granted access to such wonderful estates as the exquisite Old Vicarage in Derbyshire, the last residence of the late Dowager Duchess of Devonshire; Villa Cetinale in Tuscany owned by the 7th Earl of Durham; and The Grove in Oxfordshire, home of Countess Mountbatten of Burma and Lady Pamela Hicks.
What makes Modern Aristocrats an even more remarkable feat is that some of the private interiors featured have been photographed for the first time.  It is amazing that Mr. Reginato was allowed access within these seemingly impenetrable walls. He admits to Ms. Bross that writing the book was easy compared to getting permission to enter.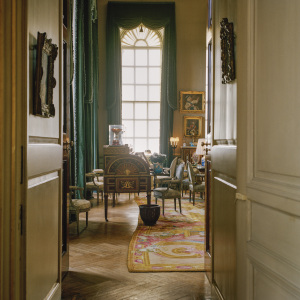 "I worked for years to open some of these places up, for these kind of visits and this photographing of private family areas. Photography could take two days. But one thing leads to another, and it is a very connected world where many are interrelated and all know one another. We were invited to stay at several of these beautiful properties during the interviews and photo shoots."
These houses—and the families themselves—have survived great wars, economic upheavals, and at times scandal and tragedy. As Mr. Reginato explains, "These families are living history, witnesses to how the past connects to the present. They are a line that connects momentous events from England's past."  
We couldn't be more excited to have Mr. Reginato share this history with Royal Oak audiences this fall!
Click here to read the full article:  Classic Chicago Magazine.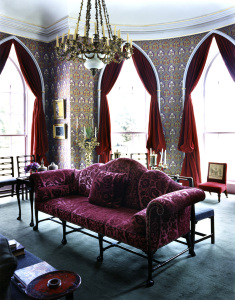 Register for a lecture and book-signing in one of the following cities:
Monday, October 31- New York City
Tuesday, November 1- Philadelphia