This post comes to up from our partners at Optima Villas. If you try any of these places and would like to share a review, drop us a line we love to hear about member travels! If you're not a member yet JOIN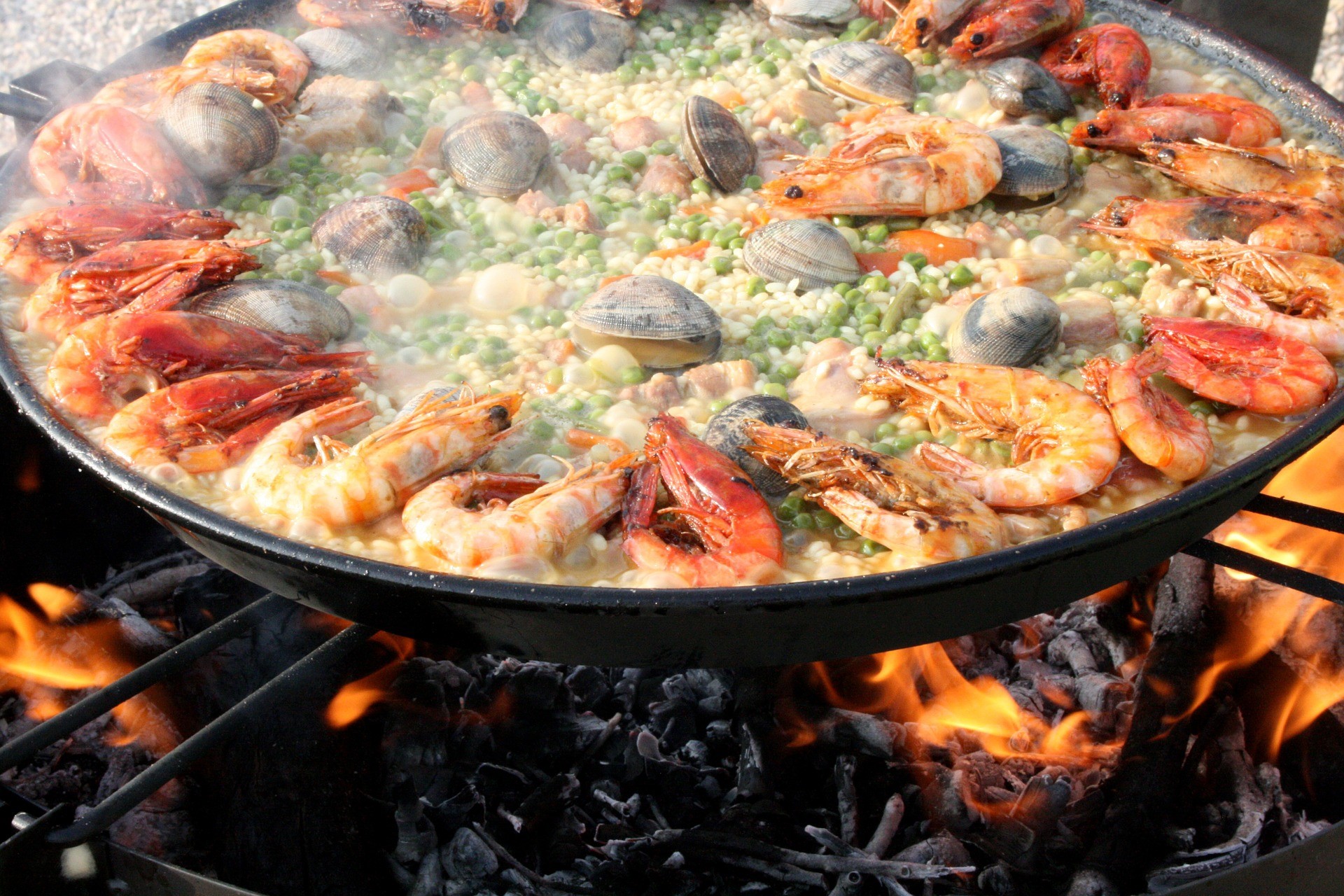 Great Britain is a cultural hub of art, entertainment and great food. From traditional fish and chips to something a little more exotic, the UK is bursting with beautiful flavors from around the world – and if you're looking for a taste of Spain, you're in luck!
From unmissable tapas to authentically decorated eateries, in today's article, the Lanzarote locals from Optima Villas are bringing you the best of Spain in Britain.
Salt Yard
Thanks to their knowledge of and love for Spanish and Italian cuisine, Sanja Morris and Simon Mullins opened Salt Yard in 2005 in central London. Inspired by the rich flavours of both countries, the small and characterful restaurant serves everything from indulgent cheese boards to tasty tapas dishes – meaning diners of all tastes will find something that suits them. Thanks to the restaurant's central location, Salt Yard is the ideal place for tourists looking to enjoy a delicious evening meal or post-theatre pick-me-up.
Visit saltyardgroup.co.uk
El Coto
If you're heading North to Durham or Newcastle, El Coto has plenty to offer tourists looking to tease their taste buds. The restaurant's rustic setting is the perfect place to taste a range of traditional Spanish dishes – and with ingredients both sourced locally and imported from Spain, only the best flavours go into El Coto's meals. Thanks to the huge selection of meat, fish and vegetarian dishes – as well as dairy and gluten-free menus – your only dilemma will be deciding which dish to try first!
Visit elcoto.co.uk
Ambiente Tapas
With locations in York, Leeds and Hull, Ambiente describes itself as a gourmet Mediterranean restaurant with "a Yorkshire twist". The menu, inspired by traditional Spanish cuisine, offers a unique take on a variety of delicious dishes. Whether you fancy trying the caramelised chorizo or you want to taste Ambiente's creative blend of Yorkshire sausage meat & Spanish black pudding, the menu won't disappoint – so if you're in the mood for sharing, a visit to Ambiente Tapas is a must.
Visit ambiente-tapas.co.uk
Cubatas
Whether you're ordering from the lunch menu or have your eye on the à la carte, a trip to Scotland's Cubatas won't let you down. Located on Glasgow's Elderslie Street, the tapas bar and restaurant has an array of decadent dishes on offer. From freshly baked breads and flavoursome olives to deep fried squid and Spanish cheeses, Cubatas has got you covered. If you're planning a trip to Scotland during your time in the UK, don't miss out on a visit to Cubatas – where a taste of Spain is always on the menu.
Visit cubatas.co.uk
La Viña
La Viña has restaurants in both Liverpool and Manchester so, if you find yourself in the North West, you'll have your pick of locations. With menus fit to burst with amazing dishes, you can indulge in everything from fresh bread and oils to pan-fried quail eggs and Sherry-braised pork cheek. Thanks to an unrivalled drinks menu, you can wash down your dinner with a selection of wines, Spanish-inspired cocktails or jugs of sangria – providing both locals and tourists with a true taste of Spain.
Visit lavina.co.uk
Whether it's your first time in the UK or you're more than familiar with all this beautiful country has to offer, spice up your trip with a visit to any one of these amazing Spanish-themed restaurants.