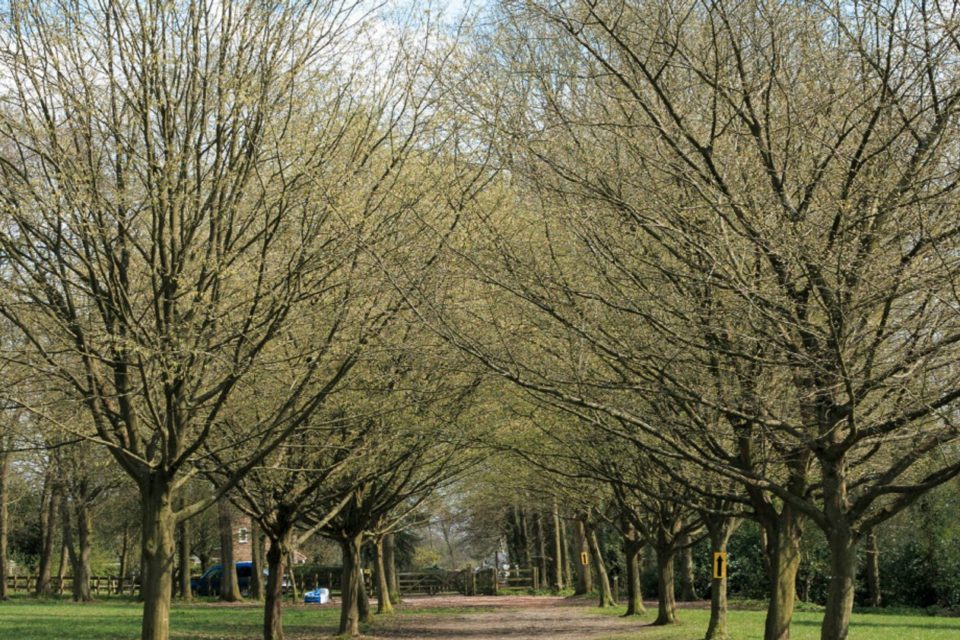 Edmund Blyth, born in 1898, attended the Royal Military Academy Sandhurst where he became close friends with Arthur Bailey and John Bennett. All later fought in World War I in which both Bailey and Bennett were killed.
In the years after the war, he wanted to commemorate his fallen comrades in some way. He was inspired one day in 1930 after visiting Liverpool Cathedral which was under construction. As he later wrote,
"As we drove south through the Cotswold hills on our way home… I saw the evening sun light up a coppice of trees on the side of a hill. It occurred to me then that here was something more beautiful still and the idea formed of building a cathedral with trees."
Work began two years later on property Blyth had purchased in the village of Whipsnade in Bedfordshire. Blyth worked with Albert Bransom to plant the trees until the start of World War II. Blyth returned to his regiment and the site became overgrown. However, he continued his plans after the end of World War II with the assistance of Gerald Wallsam and William Baldwin.
Blyth presented the Tree Cathedral to the National Trust in 1960 with a covenant allowing the trustees of the Whipsnade Tree Cathedral Fund to maintain the site and organize religious services there.
The following represent some of the types of trees you may find during your visit to the World War I memorial:
• Ash
• Beech
• Cherry
• Cedar
• Cypress
• Hornbeam
• Horse Chestnut
• Lime
• Lombardy Poplar
• Norway Maple
• Norway Spruce
• Oak
• Rowan
• Silver Birch
• Scots Pine
• Whitebeam
• Willow
• Yew