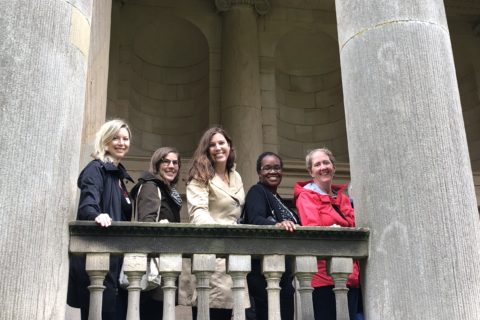 Royal Oak has supported scholarships for the Attingham Summer School through the American Friends of Attingham for over thirty years and in 2010 awarded the Summer School the Foundation's inaugural Heritage Award at our Timeless Design Gala.
The award recognized the program's enduring contribution to the advancement of the understanding of the shared cultural heritage of the US and UK as the program entered its 60th year. The Summer School and the Attingham Trust as a whole takes its name from Attingham Park, the late Georgian country house in Shropshire where the program was founded and which has been a property of the National Trust since 1947.
For more information on Attingham study programs, visit the website of the American Friends of Attingham.