Marking the countdown to Christmas with objects from the National Trust
The tradition of advent calendars began in Germany in the 19th century. Religious families marked the countdown to Christmas in various ways, including hanging devotional pictures on the wall. The first-known advent calendar was made out of wood in 1851. By the early 1900s printed calendars appeared doors were added in the 1920s and chocolates in the 1950s. Advent calendars continue to be popular today and come in all shapes and sizes.
Day 1: Robin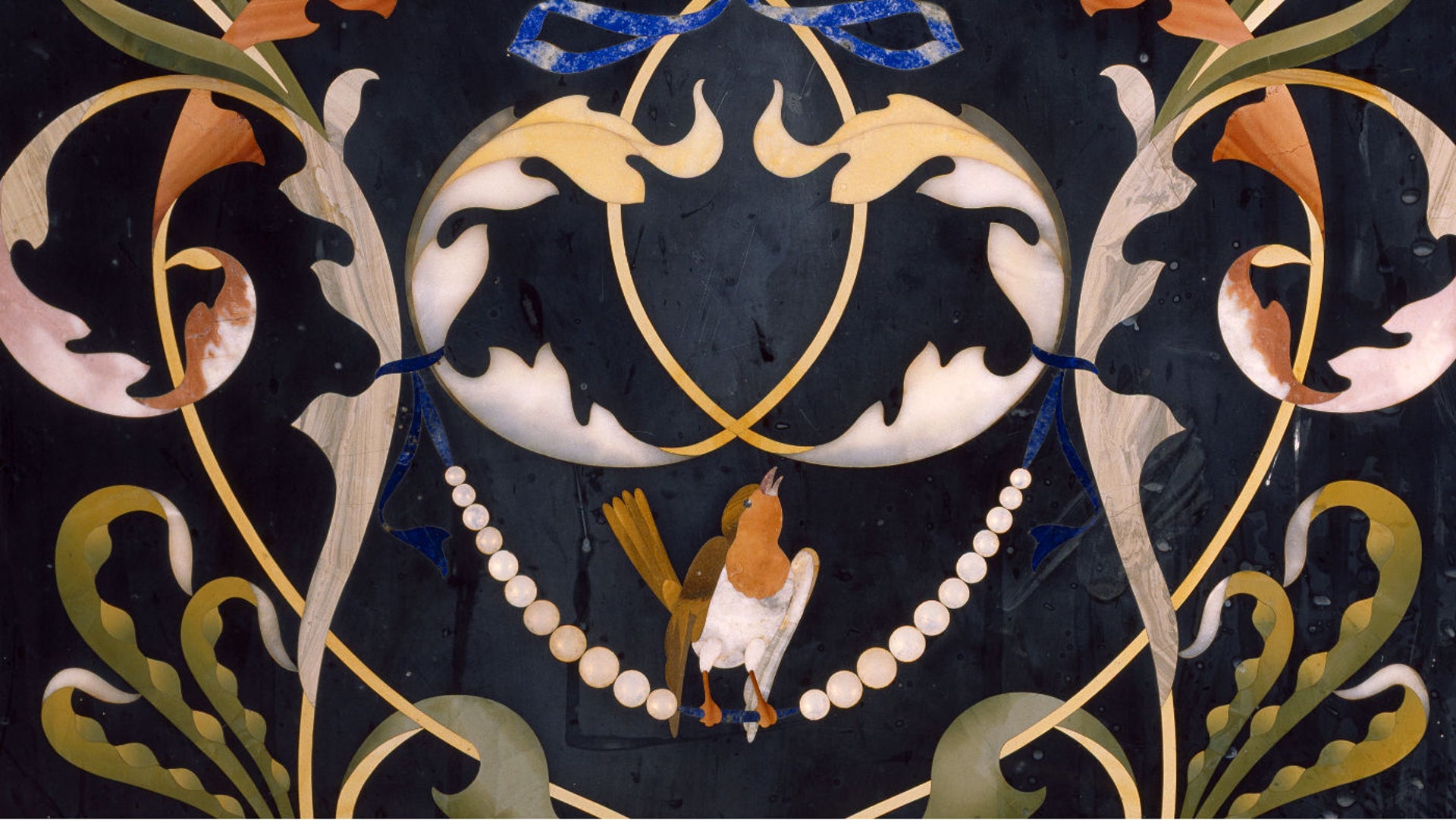 No one quite knows why robins became a symbol of Christmas, although the link dates back to at least the Victorian era. This robin is part of the decoration on the pietra dura panels in the Spanish Room at Kingston Lacy, Dorset.
Day 2: Camel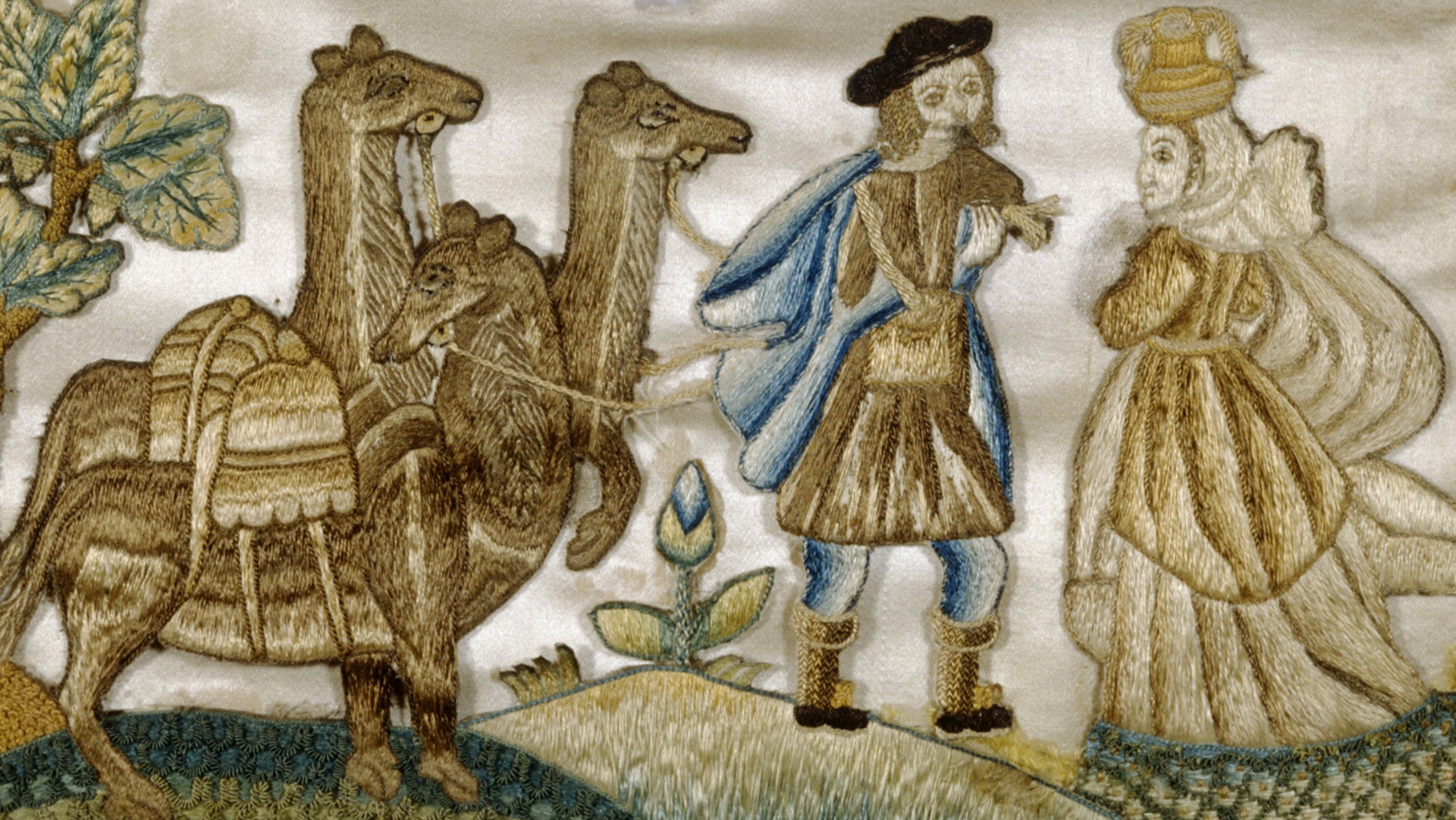 There is no mention in the Bible of the wise men arriving on camels, but these animals have long been linked to Christmas. This embroidery at Mompesson House, Wiltshire, depicts the Biblical story of Rebekah (which does involve camels).
Day 3: Donkey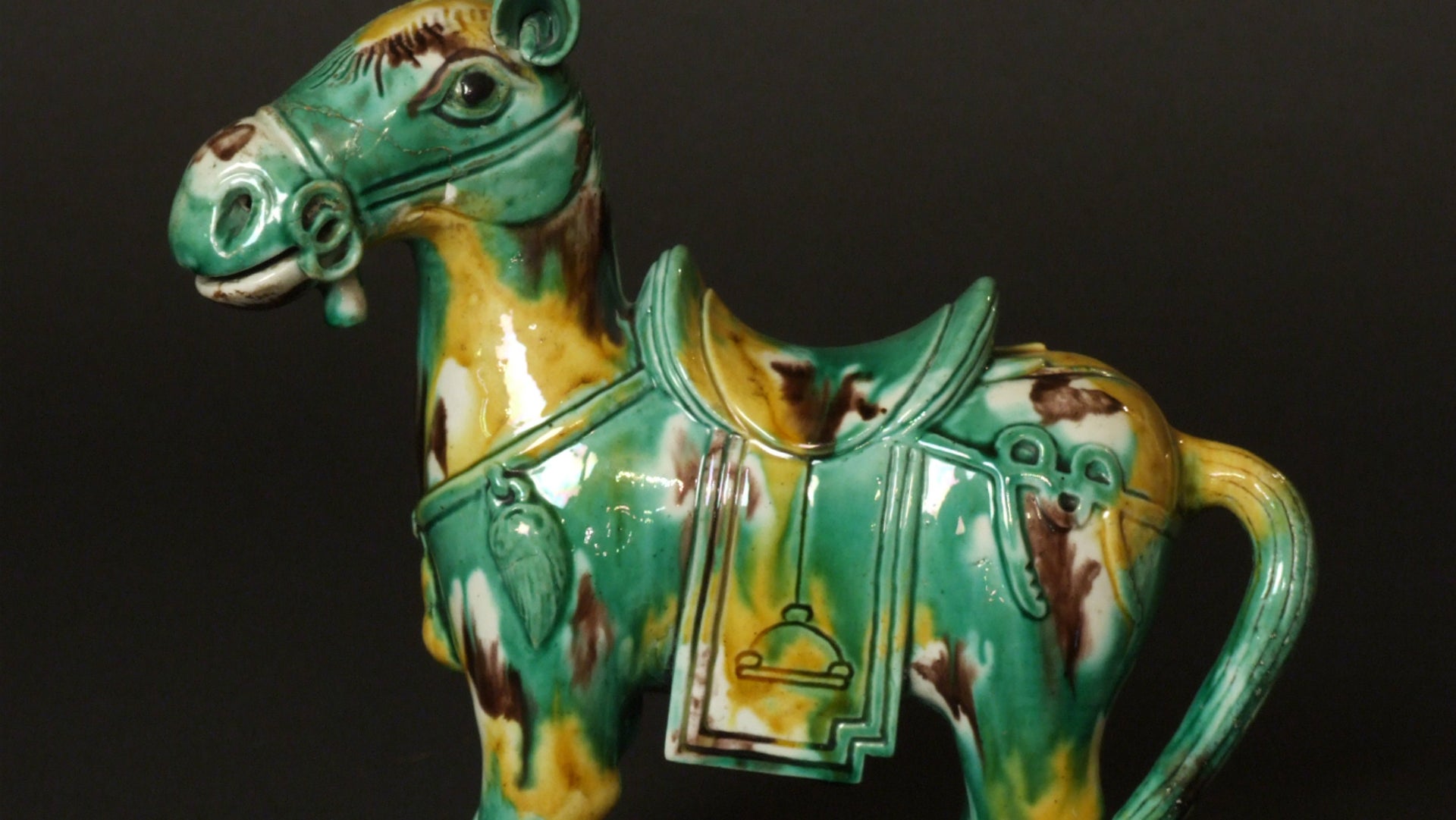 Donkeys have become  a key part of nativity plays. this biscuit-porcelain donkey is one of a pair made in China in the early 18th century and now in the collection of Polesden Lacy, Surrey.
Day 4: Goat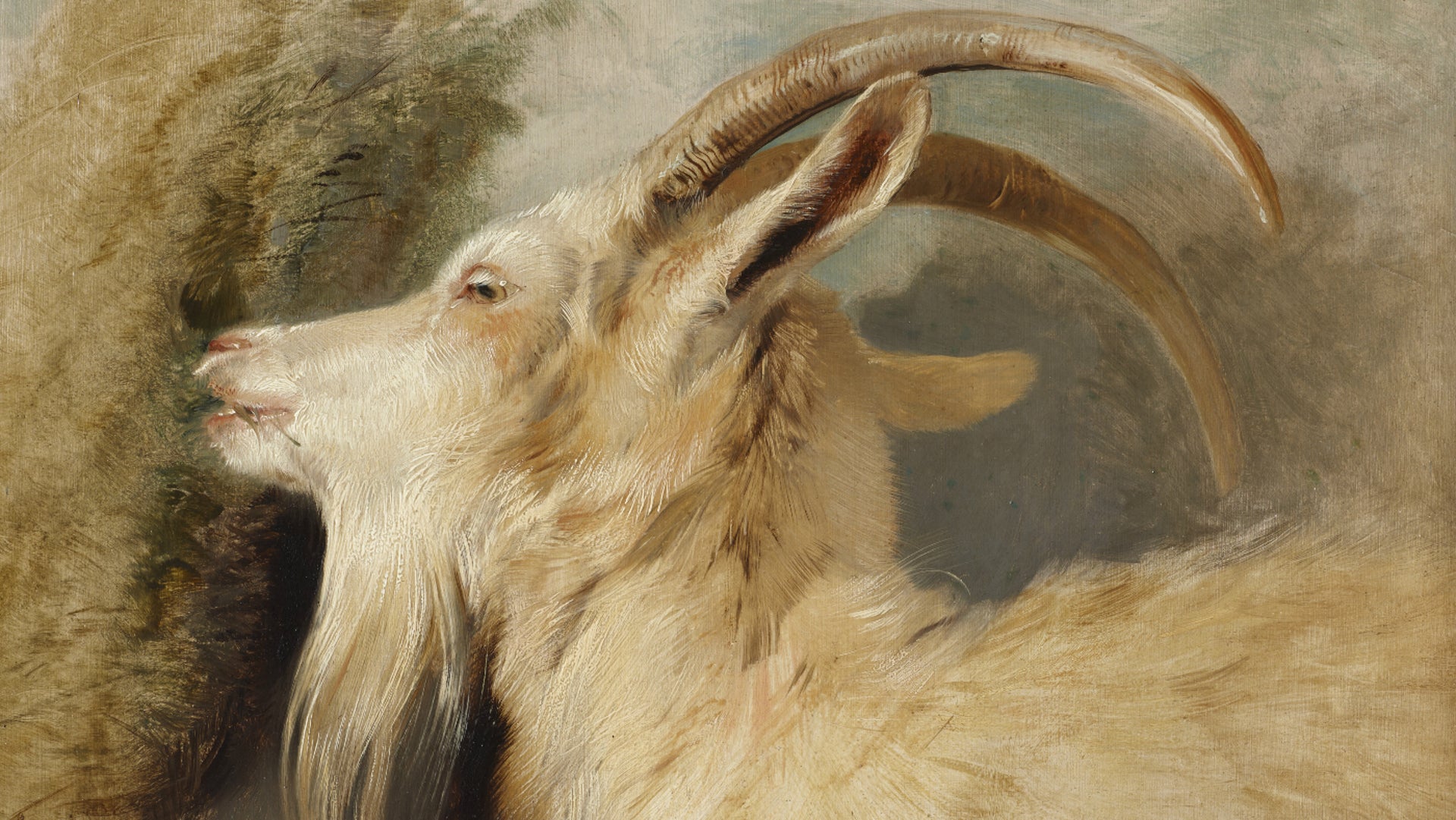 In Scandinavian countries, the Yule Goat is an important Christmas tradition and is often depicted in ornaments made of straw. This painting by Sir Edwin Landseer hangs at Anglesey Abbey, Cambridgeshire.
Day 5: Turkey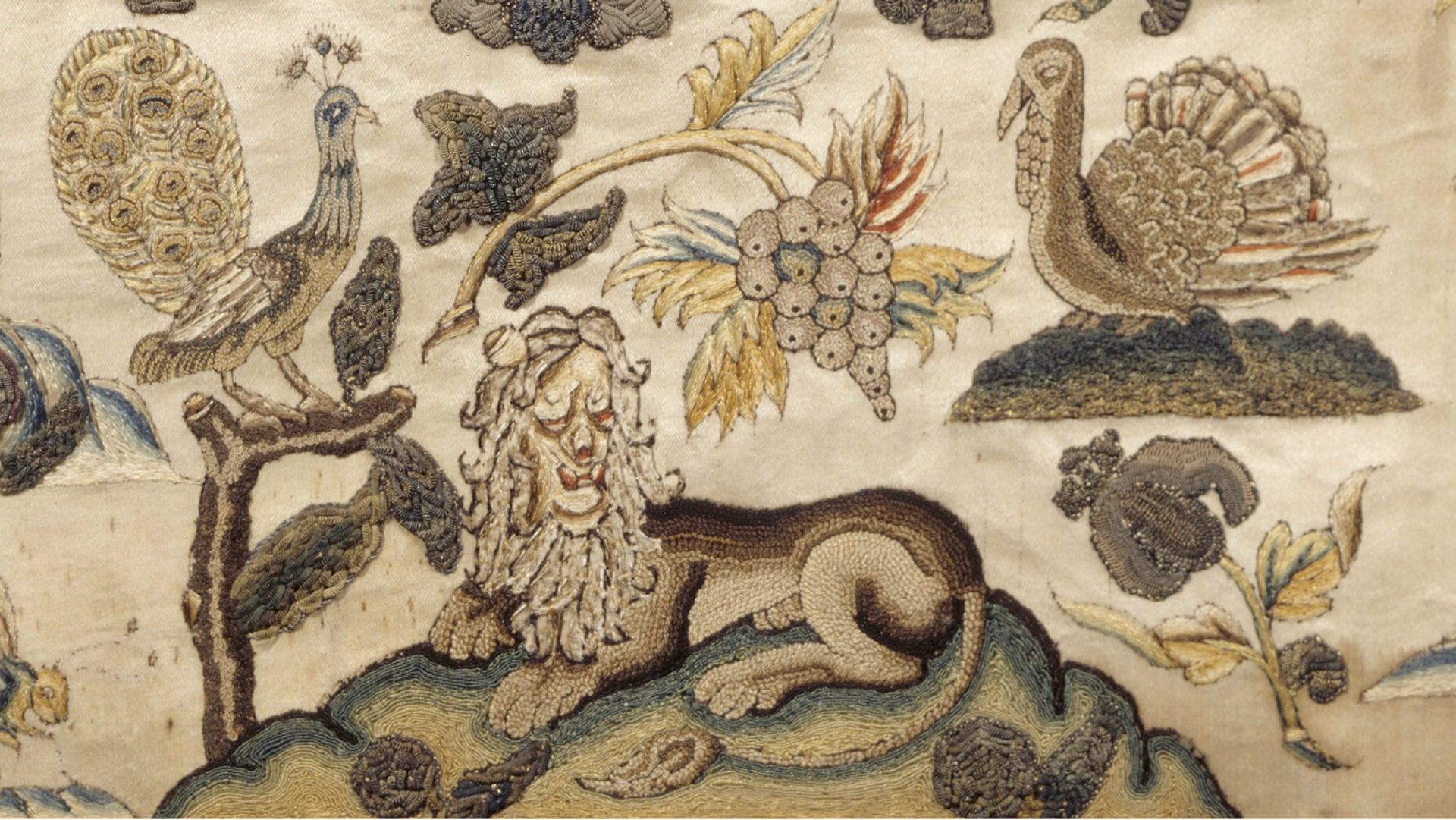 Hanging on the wall at Treasurer's House, York, is this 17th-century embroidery. Animal and plant motifs were popular in English embroidery from 1590s and this features many, including a turkey near a peacock and a rather haughty-looking lion.
Day 6: Sleigh
The legend of Father Christmas grew from the story of St Nicholas, a 4th-century Greek bishop famed for giving gifts to the poor. If he does exist, his sleigh would have to be a lot larger that this. At just over 10cm in length, this 'sleigh' is actually a matchbox holder at Lanhydrock, Cornwall.
Day 7: Fireplaces
Chimneys are Father Christmas's traditional mode of entry. It would take him a long time to climb down the chimneys at all the places we care for. This elaborate chimney is in the Great Parlour at Wightwick Manor and forms part of Charles Eamer Kempe's decorative scheme.
Day 8: Reindeer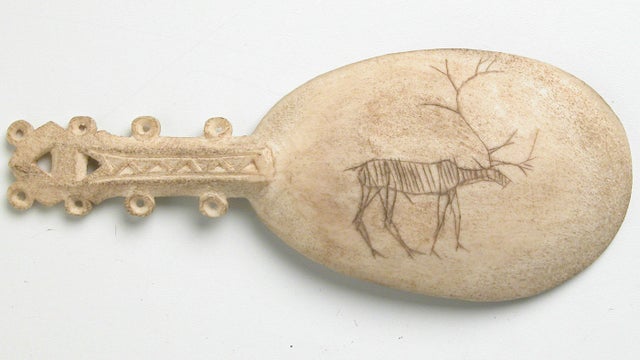 The association of reindeer with Father Christmas began with Clement Clarke Moore's 1823 poem 'A Visit from St Nicholas.' This Scandinavian carved bone spoon at Snowshill Manor in Gloucestershire, has a reindeer etched on it.
Day 9: Gabriel visits Mary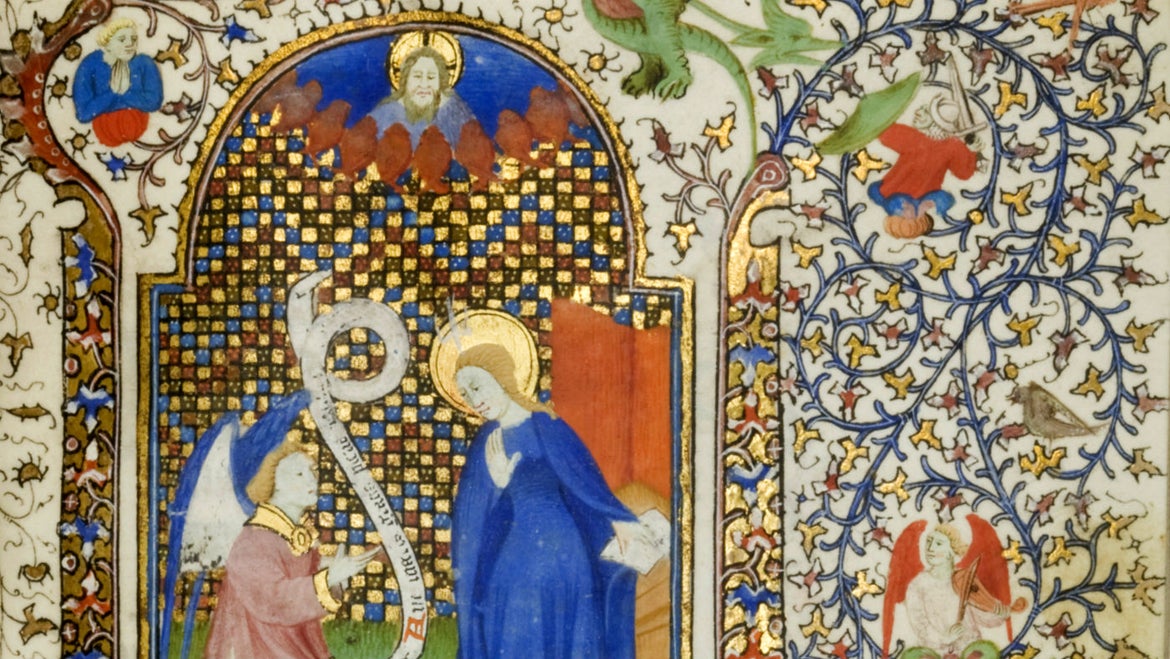 God peers down on the Angel Gabriel, who is telling Mary that she will give birth to a son named Jesus. This exquisite illuminated manuscript in the library at Stourhead, Whiltshire.
Day 10: Baby Jesus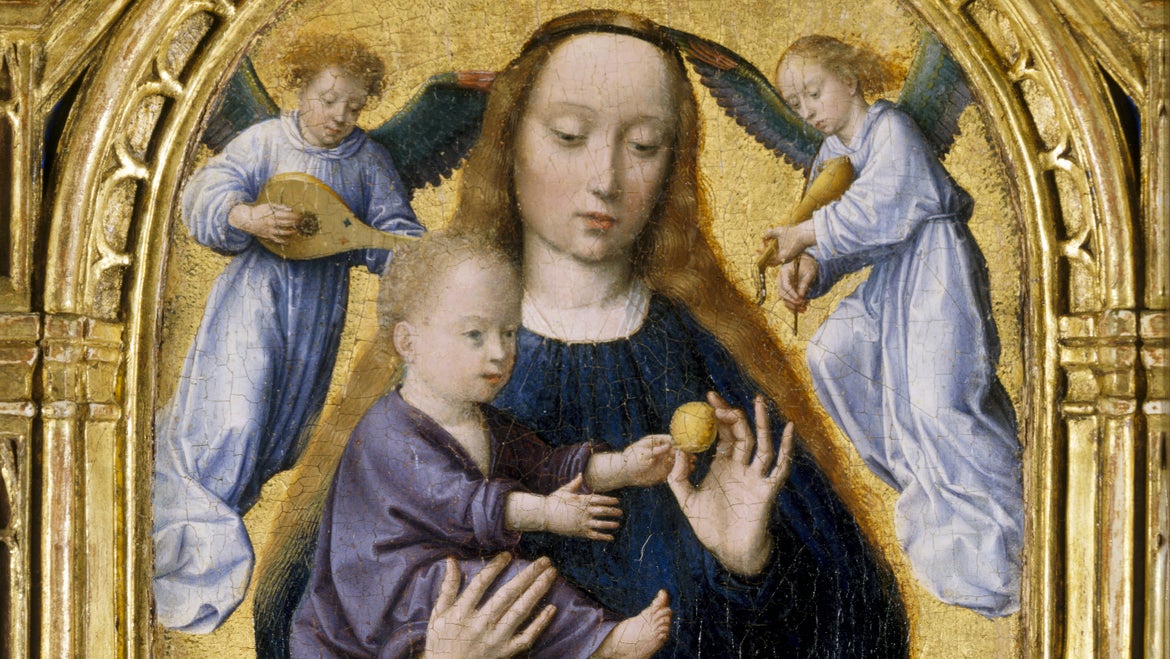 Depictions of Mary holding the baby Jesus are among the most beloved in Christian art. This one at Upton House, Warwickshire, is by Gerard David, painted on an oak panel with a sumptuous gold background.
Day 11: The Shepherds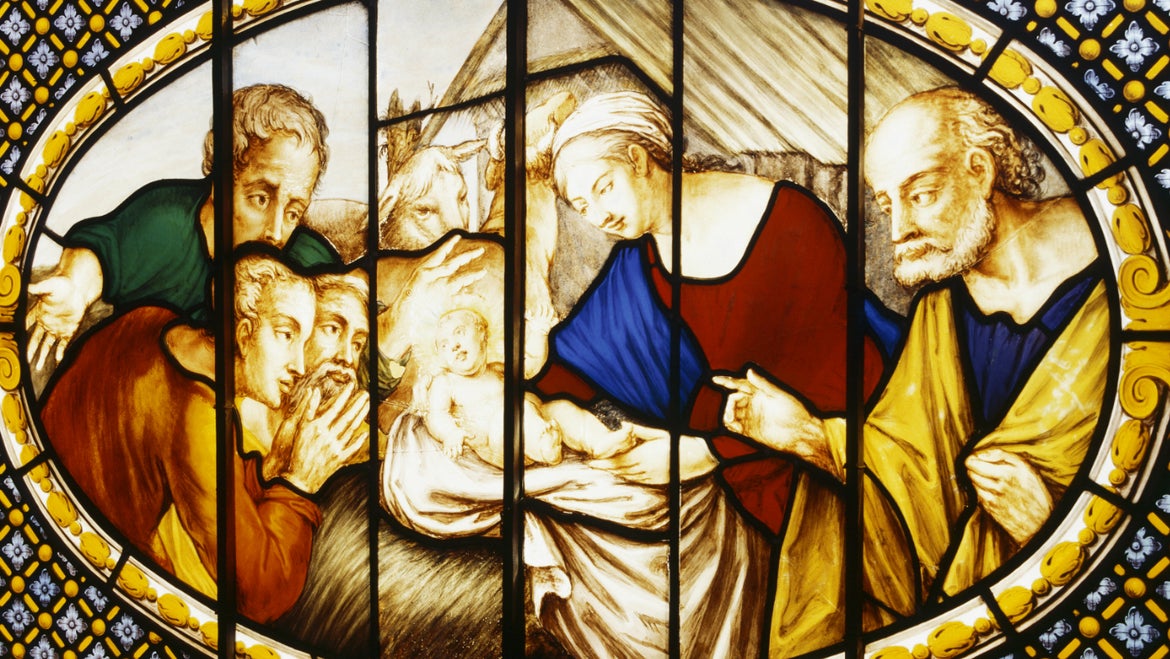 This stained-glass depiction of the shepherds visiting the baby Jesus was made by William Price the Younger in 1730-31. It was later purchased by John Chute to adorn the Tomb Chamber of the chapel at The Vyne, Hampshire.
Day 12: Angels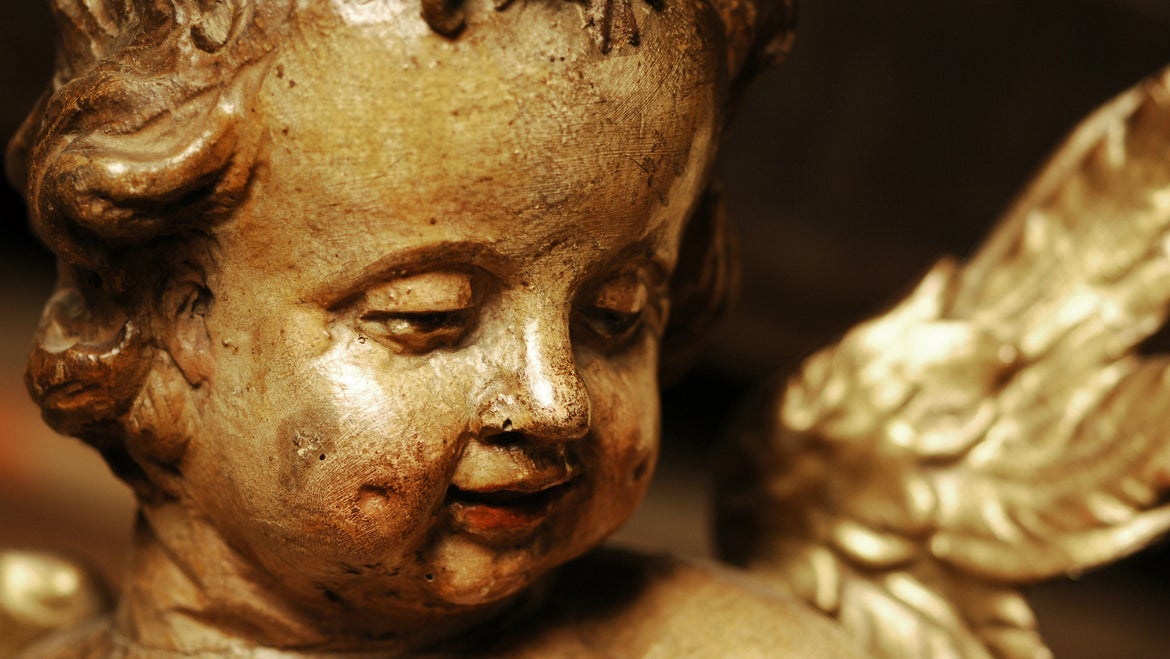 Angels are a favourite decorative motif and many can be found in the places we look after. This cheeky-looking 18th-century cherub, made from gilded wood, looks down from the walls of Snowshill, Gloucestershire.
Day 13: The Three Kings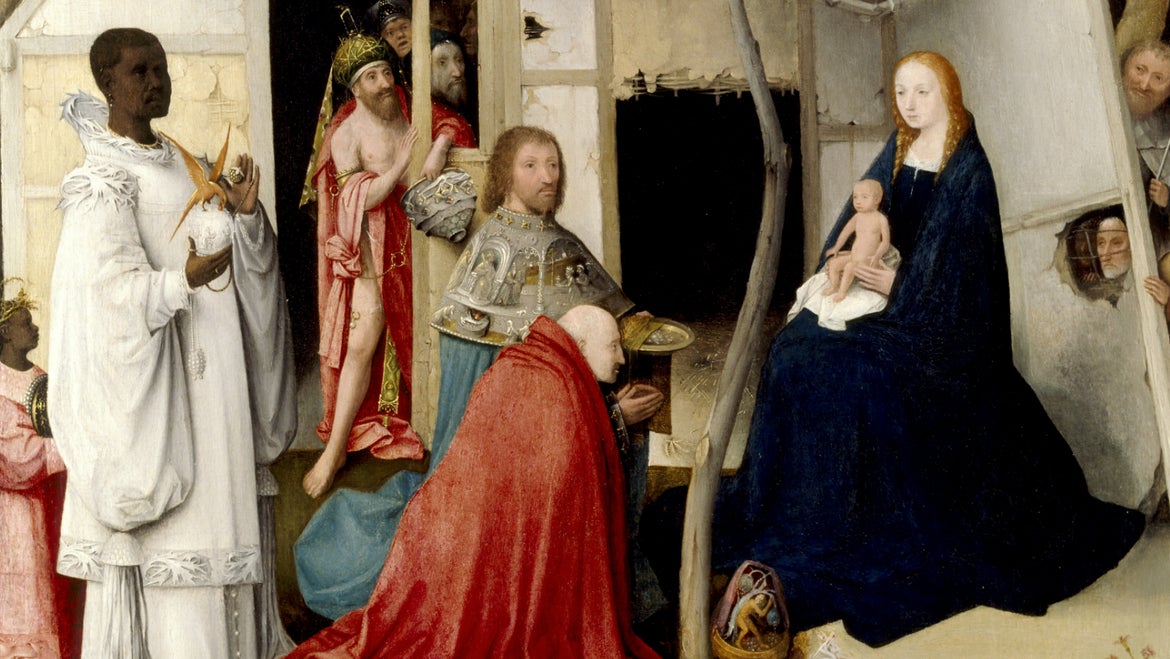 Opulence abounds in this Adoration of the Magi attributed to Hieronymus Bosch from the collection at Upton House, Warwickshire. The three kings are sumptuously dressed and their offerings of gold, frankincense and myrrh are masterfully painted.
Day 14: Holly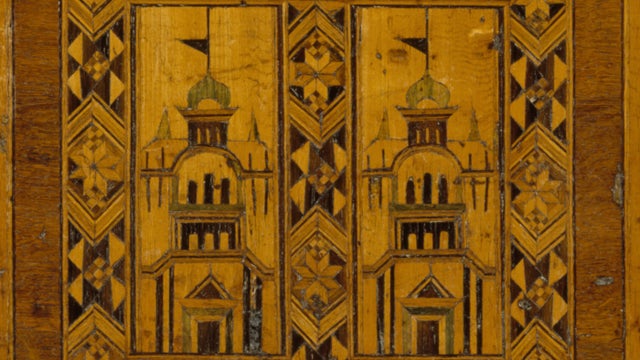 Holly isn't just used to deck the halls at Christmas. The light color of holly wood has made it an ideal material to use in marquetry to create decorative scenes and motifs. This Elizabethan 'Nonsuch' chest, in the Long Gallery at Packwood House, Warwickshire, is inlaid with holly and bog oak.
Day 15: Ivy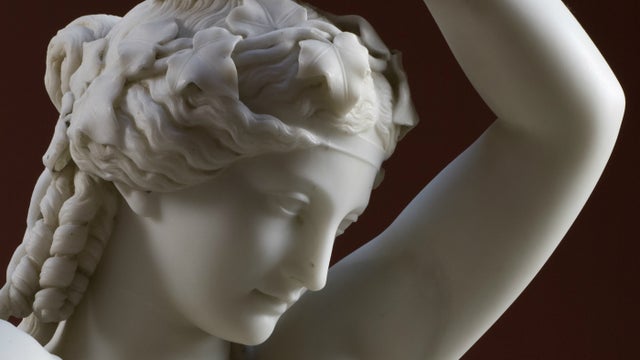 Ivy is not only associated with Christmas – it is also the symbol for Bacchus, the Roman god of wine. An ivy crown is worn by one of his maiden followers, or 'bacchante', in this sculpture by Lawrence MacDonald at Mount Stewart, County Down.
Day 16: Mistletoe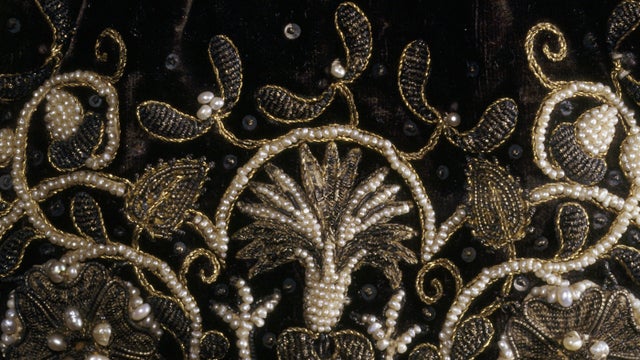 The first written reference to kissing under the mistletoe dates from the 1820s but it has been used for centuries as a decorative motif. Here, seed pearls are used to represent the mistletoe's distinctive white berries in this sumptuously bedecked purse from 1610 at Fenton House, London.
Day 17: Crackers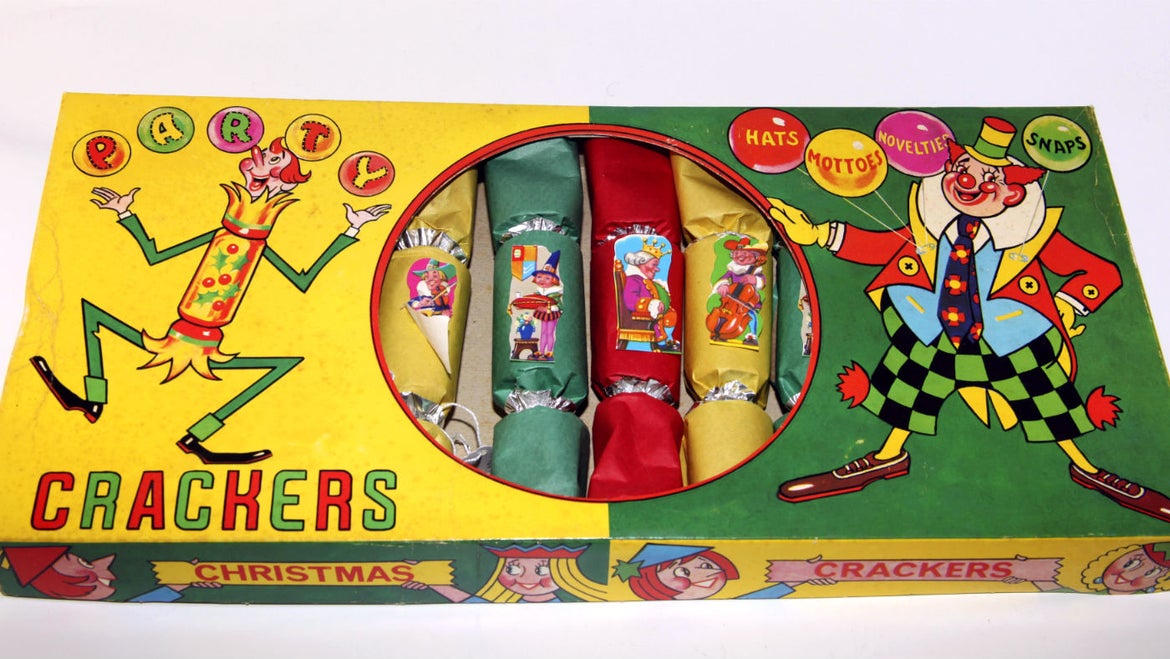 Originally called 'cosaques', crackers were invented in the 1840s by London sweet maker Tom Smith. They quickly became a Christmas favorite. This unused set from the 1960s can be seen at the Museum of Childhood, Derbyshire.
Day 18: Parlour Games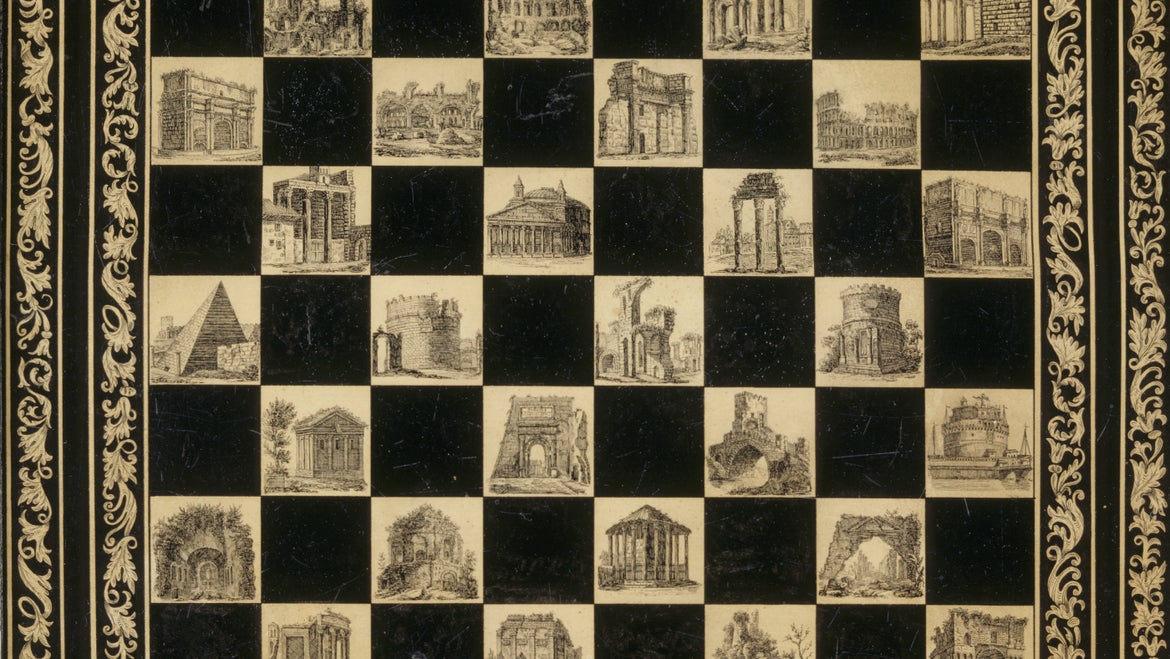 Parlour games and board games at Christmas became particularly popular during the Victorian era. This 1830s chess table at Ickworth, Suffolk includes pen work drawings of Classical buildings.
Day 19: Presents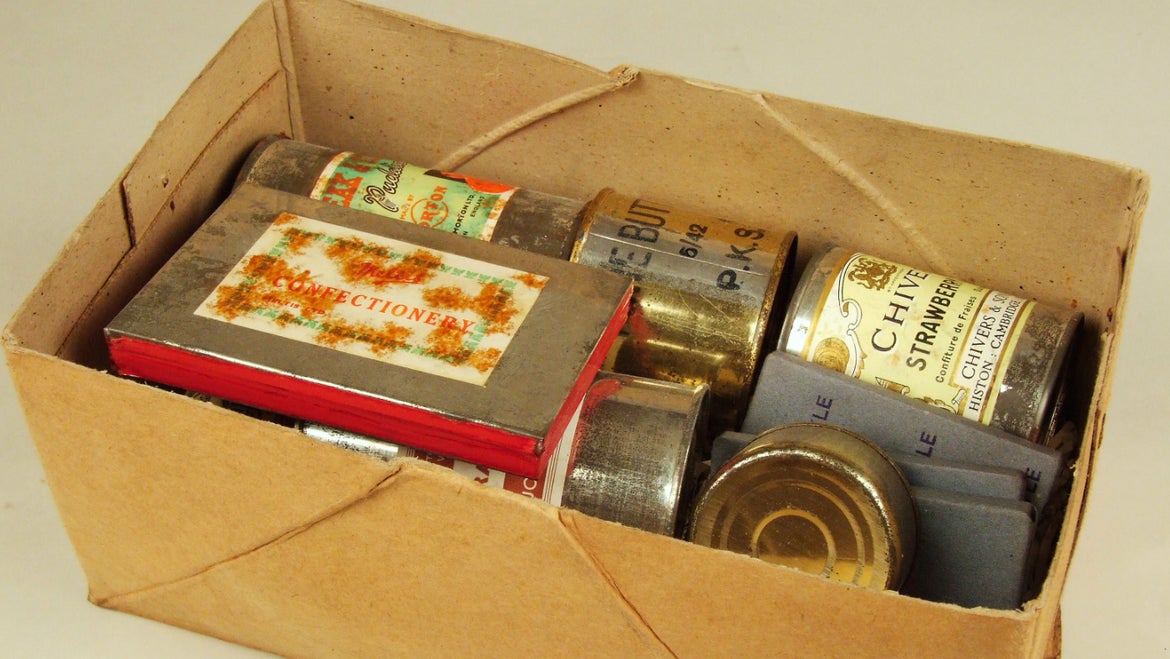 There are many theories for when and why the tradition of gift-giving at Christmas started. This parcel, at Dunham Massey, Cheshire, labelled 'xmas', is one that the Red Cross sent to POWs during the Second World War.
Day 19: Yule Logs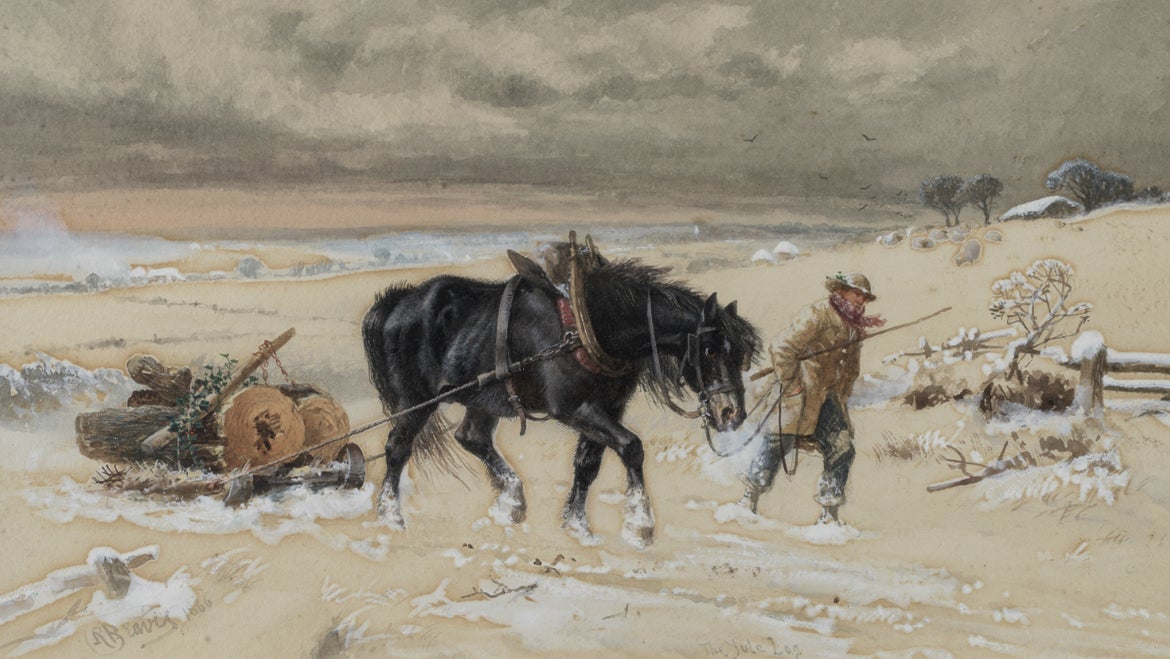 We are used to eating chocolate yule logs, but the original yule log was a specially selected log. It had to be large, like the one in this picture by Richard Beavis at Tyntesfield, Bristol, so it could keep burning throughout Christmas.
Day 21: Wassailing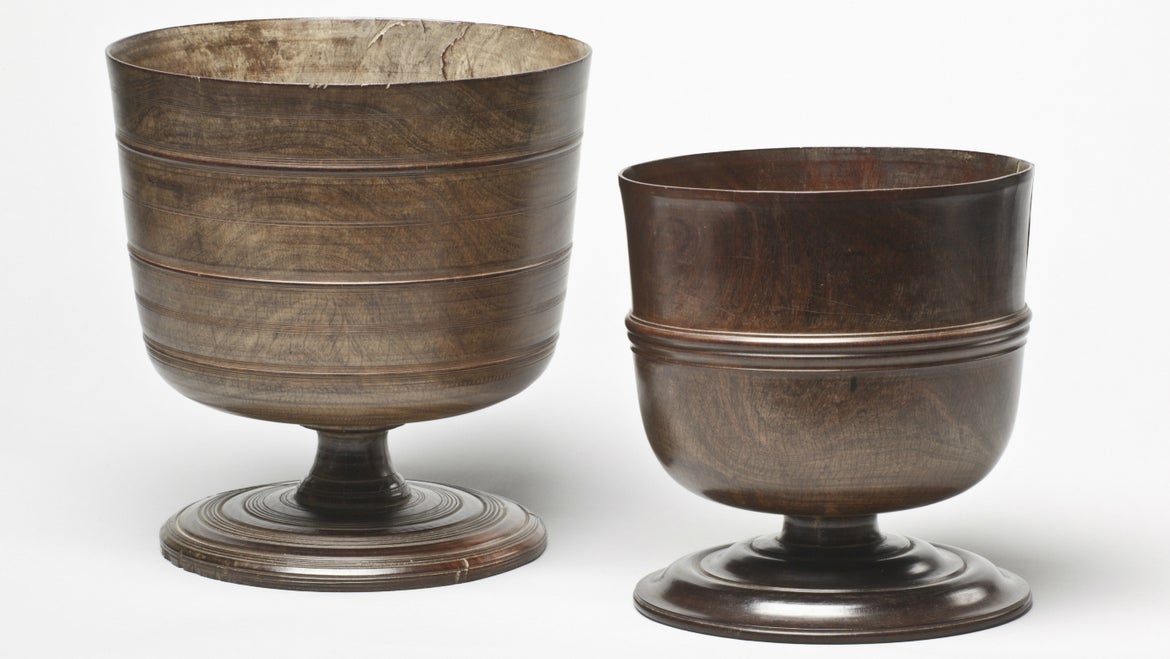 From the Anglo-Saxon 'waes hael', meaning 'good health', wassailing is probably a pre-Christian custom that became part of the Christmas tradition of Twelfth Night. It included drinking spiced ale from bowls like these at Cotehele, Cornwall.
Day 22: Gold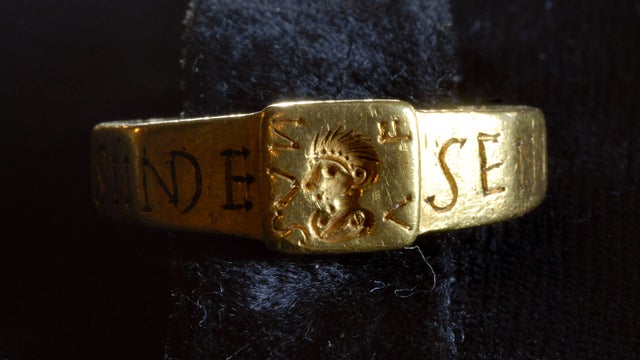 This ancient gold ring, engraved with the head of Venus and bearing a Latin inscription, is thought to have inspired J.R.R. Tolkien to write The Hobbit. It was discovered in 1785 in a farmer's field in the Roman town of Silchester and was probably sold to the Chute family, who lived nearby at The Vyne in Hampshire.
Day 23: Frankincense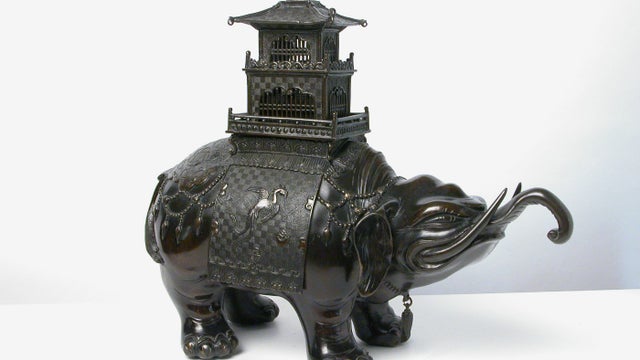 Frankincense, an aromatic tree resin, is used in incense. This elaborate Japanese incense burner can be found at Snowshill Manor, Gloucestershire. The pagoda on the elephant's back acts as a lid and lifts to reveal a compartment for a wick.
Day 24: Myrrh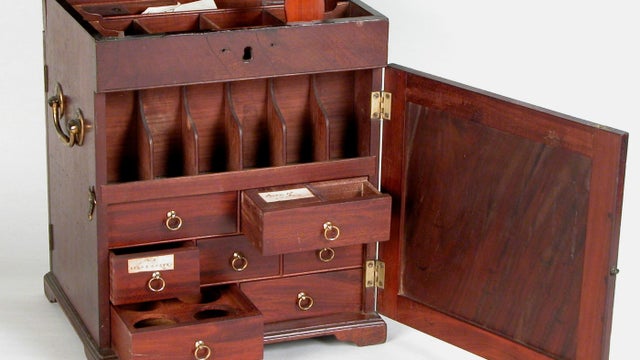 Myrrh, also a tree resin, has antiseptic and anti-inflammatory properties and has been used to treat many different ailments. This apothecary's cabinet from Calke Abbey, Derbyshire, has one drawer labelled 'powder myrrh'.