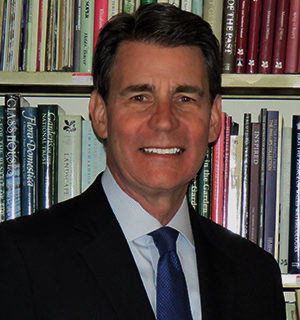 We are pleased to announce that Ian Murray has accepted the position as Executive Director of the Royal Oak Foundation, effective May 6, 2019, after serving as interim Executive Director since February 1. He joined Royal Oak in 2016 as the Chief Financial Officer. The Royal Oak Foundation is the U.S. membership affiliate of the National Trust of England, Wales & Northern Ireland.
His non-profit experience includes consulting to several non-profit organizations on financial and accounting matters and as CFO of the General Society of Mechanics and Tradesmen. He has also served on several boards including The One Hundred Year Association of the City of New York, The Burns Society of the City of New York, and The General Society of Mechanics and Tradesmen.
Prior to his non-profit experience, he was the senior operating partner of a start-up company in the lighting sector and an executive in the corporate banking division of UBS and ABN/AMRO. Ian received his undergraduate degree in economics from Cornell University and his MBA in finance from The Lubin School of Business.
The Royal Oak Foundation was established in 1973 to support the National Trust's mission of historic preservation and promote cultural exchange through scholarships and internships. The National Trust was founded in 1895 and today has more than four million members in the UK. It is the steward of more than 500 historic sites of outstanding interest and importance as well as 640,000 acres of countryside in England, Wales and Northern Ireland and over 775 miles of coastline.