November 13's 2014 Timeless Design Gala was a huge success, a great evening and the culmination of a successful mission.
Learn more about what made it such a memorable night!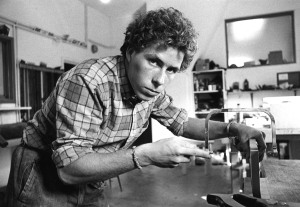 1. The People – The Timeless Design Gala draws out the best and brightest from the design world, and this year's event was no different. In honoring David Linley of LINLEY'S with the Timeless Design Award, the night will recognize Linley's well-earned reputation for artistry and craftsmanship. The evening's Heritage Award recipient, the  Institute for Classical Architecture & Art, works to preserve and make accessible some of the greatest examples of neo-Classical architecture and fine and decorative arts.
Together, Linley and ICAA represent the best of the design community's ideals: a passion for the the heritage of art and design, from the Renaissance through neo-Classicism and Modernism. The night represents an opportunity for the community to gather together and celebrate these shared values.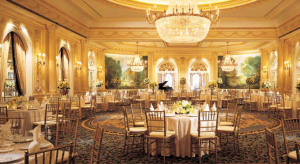 2. The Place – The Gala was be held at the Essex House, a luxury hotel built in the 1930s in the Art Deco style. Located across from Central Park beneath an iconic six-story sign, the hotel boasts gorgeous marble interiors that perfectly evoke Old New York. What better place to celebrate "Timeless Design?"
3. The Decor – With floral arrangements provided by the renowned Renny and Reed and wooden centerpieces that echo classic architectural designs, the Essex House ballroom provided a memorable setting for a celebratory night.
4. The Experience- Themed around the idea of "Mission: Possible," the evening featured customized multimedia presentations and speeches from our honorees and distinguished guests. Pull on your pair of Ray-Bans and accept your mission!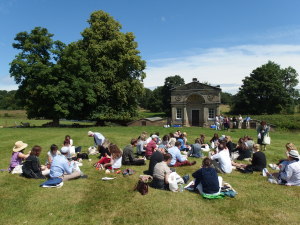 5. The Cause– Rather than the usual charity auction, we had a mission-driven"paddle raise" that we are calling MISSION POSSIBLE.  This will focus on Royal Oak's scholarship programs and two conservation priorities at the National Trust of England, Wales and Northern Ireland.
It's not too late to accept the Mission! Donate to Royal Oak Scholarships today!