Please note start times vary and are all listed in Eastern time. Please check your local time zone.
September Lectures & Tours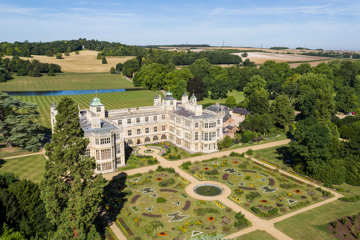 Audley End: Three Centuries of Collecting
in an English Country House
Online Lecture
Dr. Peter Moore, Curator of Collections and Interiors, Audley End & Wrest Park, English Heritage
Friday, September 23 | 2:00 p.m. (ET)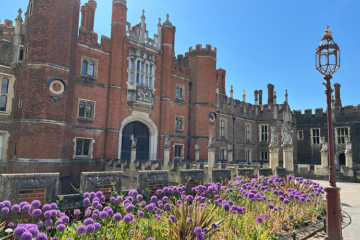 Hampton Court & the Queens of England
In-Person Lecture
Dr. Tracy Borman, Author and Joint Chief Curator, Historic Royal Palaces
Thursday, October 27 | 6:00 p.m. (ET)
November Lectures & Tours
December Lectures & Tours
Royal Oak's Fall 2022 Programming will be a mix of online and some in-person events. We will be adding more later in the season. Please check the website for details.
For the Fall 2022 season, primary underwriting provided by Mark Pigott, KBE.
Individual Support for Lectures
We are thankful to loyal Royal Oak members for generously providing critical funding for lectures this season, including: xxxx, xxxx, xxx & xxxx, xx. We also gratefully acknowledge the support of the Marian Meaker Apteckar Foundation
Thank you to the Marian Meaker Apteckar Foundation.
Registration for Live Zoom Lectures & Tours
Some lectures & tours will be held via Zoom. After registering on our website, you will receive an email with a link to the Zoom webinar or meeting. A reminder with the same link will be sent one hour before the lecture. We strongly recommend joining the Zoom at least 10 minutes before the lecture to check for screen and sound issues. A virtual waiting room is open starting 30 minutes before the lecture.
Registration for Zoom Lecture & Tours Rentals
Most lectures & tours will be recorded and available to rent. The link to the recording will be emailed to you at 12 p.m. (ET) the day after the live lecture or tour and will expire at 11:59 p.m. (ET) on the date listed. It will not be available after that date and time. The video is available for streaming only, not for download. Copyright is held by the speaker.
In-Person Events & Health and Safety Guidelines
The Royal Oak Foundation follows local health guidelines required at the time of in-person event. Masks are optional during the event, but face coverings will be provided for those who request them. Royal Oak is not responsible for venue policies or requirements.
Fees & Refunds
Royal Oak members receive a discount on all lectures. You must be signed into the website to receive the discount. We are not able to give refunds if you can no longer attend the live lecture or view the rental in the allotted time, but we can turn your ticket into a tax deductible donation if you email us at least 48 hours before the lecture at zoom@royal-oak.org. Royal Oak is not responsible for attendees' technology issues regarding viewing live or recorded lectures.
How To Register
Please register online at www.royal-oak.org/events. If you have questions, please email us at zoom@royal-oak.org for the fastest response. 
All programs are subject to change or cancellation. Visit our website for updates.