Oxford University and the National Trust are working together to create experiences which teach, move and inspire. Oxford University historian and Royal Oak Lecturer Dr Oliver Cox recently introduced this partnership and we're proud to share his student's research on AngloFiles magazine. 
By Alice Purkiss
In February I returned to the 'city of dreaming spires' to begin a new two-year role working on Trusted Source, a recently-commissioned Oxford University and National Trust collaboration which seeks to enhance visitor experiences at historic properties in London and the South East of England. Having worked in the heritage sector since completing a Master's degree in History of Art at the university in 2012, including roles at the British Library, Tate and The Charleston Trust, I was delighted to return to Oxford in a professional capacity to coordinate this unique and exciting partnership between two of Britain's most prestigious institutions.
Trusted Source is the fruit of a series of collaborative projects established by historian and Royal Oak Lecturer, Dr Oliver Cox, between Oxford University and the National Trust since 2013, a number of which have previously been featured on the Anglofiles blog. Coordinated as part of Oliver's Thames Valley Country House Partnership (TVCHP), these initiatives provided new research opportunities for scholars and enriched National Trust interpretation through the application of research created by some of the world's top academics. By harnessing the connections made and insights gained over the past three years, the new Trusted Source collaboration aims to enhance visitor experience at historic properties and sites through the creation of a digital knowledge bank of historical information for use by National Trust staff and visitors, both onsite and online
The resource, Trusted Source, will feature pithy, accessible, and engaging articles written by Oxford academics that draw out connections between collections, places, properties and people, thereby encouraging visitors to gain a deeper understanding of both the Trust's rich and varied portfolio, and Britain's wider cultural heritage. In addition to featuring on a public-facing digital resource, these articles will be used by staff to enhance existing interpretation elsewhere on the Trust's website, in room guides and guidebooks, and during staff and volunteer training.
The project has been commissioned as a Knowledge Transfer Partnership (KTP), a scheme devised by the UK government to encourage businesses to innovate and grow. It does this by linking them with a university and a graduate to work on a specific project. Each KTP is a three-way partnership between a business, an academic institution and a graduate; the academic institution employs the recently-qualified graduate who works at the company. The graduate, known as the 'associate', brings new skills and knowledge to the business. Usually awarded to the science and industry sectors, this is one of the few heritage-based KTPs funded in the initiative's 40 year history, and the first awarded to both the Humanities Faculty at Oxford and the National Trust. The Trusted Source KTP project team includes myself (as the 'associate'), Charles Pugh (Curator & Consultancy Manager at the National Trust) and Oliver, and is supported by a wider network of academics and specialists at both institutions. As the associate, my role is threefold: to facilitate knowledge transfer; to plan, pilot and perfect the method for commissioning contributions to Trusted Source; and to develop the online platform required to ensure these resources are accessible and engaging for all.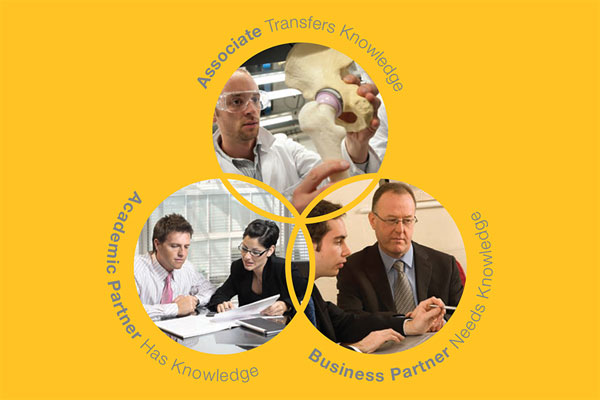 Read more about KTPs here
To begin the process of creating the knowledge bank, the first call-out to researchers at Oxford was devised by the project team to support the current Landscape Programme at Stowe Gardens in Buckinghamshire, an initiative comprising of over fifty tasks taking place over five years to return the gardens to their former glory. Highlights of the programme include the return of missing statues, monuments and paths, and the opening of parts of the gardens not currently accessible to the public. In support of this, Trusted Source involvement sought to unravel the puzzling circumstances surrounding Stowe's Gothic Cross, a Coade Stone monument placed in the landscape in the early 19th century and later destroyed, it is believed, by a falling tree.
In March, university researchers and National Trust staff attended a workshop at St John's College, Oxford at which Trusted Source was introduced and opportunities for academic research on the Gothic Cross detailed. A presentation on the history of the landscape at Stowe by the Trust's National Gardens Specialist, Richard Wheeler, was followed by an open discussion on the Gothic Cross including the circumstances of its commission, its production, and the plethora of possible meanings it brought to the landscape. Not only did the workshop introduce Trusted Source at Oxford and commence the process for commissioning articles, it also enabled researchers to network with Trust staff and form research relationships that will, we hope, expand beyond the scope of the Trusted Source project alone to support both the Trust's wider research strategy and to provide valuable resources and contacts for academics.
Over the coming months the project team will continue to foster strong bonds between these two leading organisations and commission interesting and accessible articles which support a whole host of National Trust properties, places, and projects; from stately homes to working farms and natural landscapes. The project's legacy beyond the two years of the Knowledge Transfer Partnership is also highly significant, and a central consideration of the Trusted Source team. By formalising a clear methodology for sharing knowledge between these two leading organisations, we hope to establish a blueprint for collaboration that can be adopted by other academic institutions and heritage organisations internationally, thereby encouraging further stories about places to be told and enriched through research.
For further information, please visit http://torch.ox.ac.uk/trusted-source