Christina Conte is a renowned food blogger and top-notch cook with a passion for the UK. In fact, she was even born on the other side of the Atlantic and visits her native Scotland often! Her blog, Christina's Cucina, is home to hundreds of delicious recipes that will make your mouth water, plus fun stories from her travels in England, Wales, Ireland, Scotland and beyond. We're delighted to be able to share Christina's recipes regularly here on The AngloFiles Magazine.
By Christina Conte
It's Friday, let's celebrate with this delicious recipe from our favorite food blogger, Christina's Cucina.
Sheila's Chocolate Trifle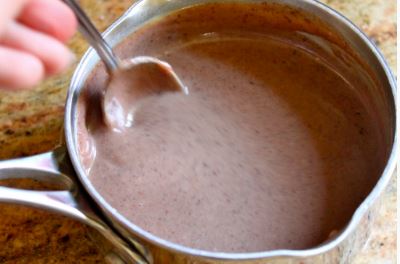 *make sure to use glass bowls so you can see the layers
Ingredients
slices or pieces of pound cake, enough to cover the bottom of the bowl(s)
seedless blackberry jam (I couldn't find this, so I used seedless raspberry)
brandy
a can of peach and pear pieces
raspberry gelatin (Jello), prepared, but make it so you can put the dessert together before it is completely set
Bird's custard, or homemade egg custard (you can use vanilla pudding, but it won't taste as good)
2 to 4 oz good quality dark chocolate
1 ripe banana
1 pint heavy organic whipping cream
1 packet of Cadbury's Chocolate Buttons or a Cadbury's Flake bar (Cost Plus has them)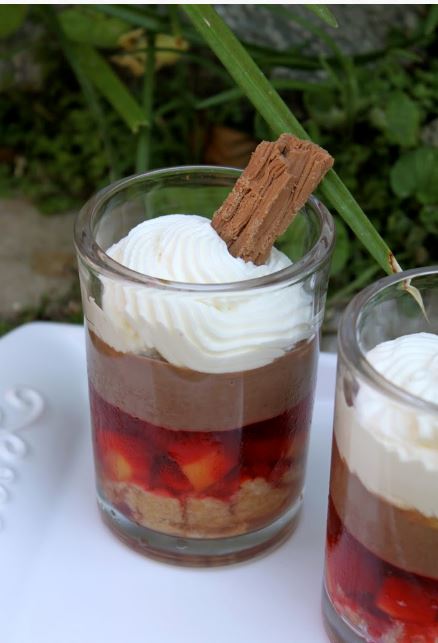 For step-by-step cooking instructions, please read more at Christina's Cucina.