Who doesn't love a great topiary garden? It just brings a smile to your face—well at least it does to ours. However, not everyone feels the same way: as some anonymous wag once described a topiary garden in England: "The monstrosities doth multiply…" Given the range of reaction it inspires, topiary has gone in and out of fashion over the centuries. We think it's all good fun.
Topiary gardening is a quite ancient form of landscape design, dating back to the Egyptians. The Romans loved it and wherever they went, they took their topiary with them. An early example of Roman topiary may be seen at Fishbourne Palace in Sussex where box hedges are evident. On the continent, topiary became popular again during the Renaissance, and in England during the Tudor era with the knot gardens beloved by the Elizabethans.
Its fortunes waned and it fell out of favor during the English Landscape Movement led by Capability Brown who preferred a more natural look to gardens and parklands. But it had not totally vanished! It instead became the private pursuit of those in charge of a cottage garden.
There are many styles of topiary from the purely functional to the absolutely fantastical. Often it is used to create paths, borders, rooms and views, or simply decorative plants. But then there are the zoos, the menageries, the shapes for shape's sake, the cloud gardens, the chess sets, the boulodromes—it's endless. We love them all.
Get started on your own topiary garden. Here's what you'll need:
1. A vision
2. Tools of the topiary trade: hedge shears, hand shears, long-handled shears, pole pruners
3. Wire for frames if you want models for your menagerie
4. Plants to topiarize like box, privet, holly, yew, or even herbs like rosemary and lavender
Need inspiration? Check out these top spots for topiary:
1. Packwood House, Warwickshire
2. Blickling Hall, Norfolk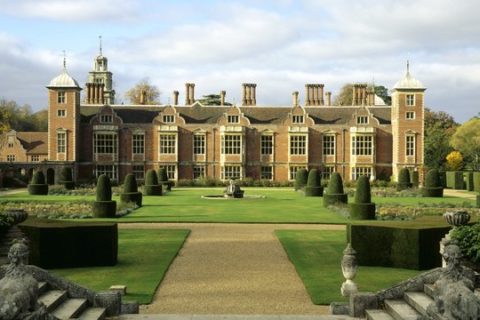 3. Biddulph Grange Gardens, Staffordshire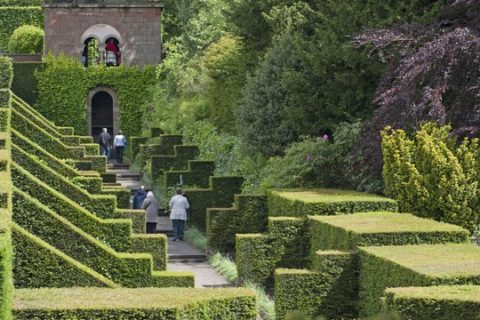 4. Chastleton House, Oxfordshire

5. Chirk Castle, Wales

6. Hidcote Manor Garden, Gloucestershire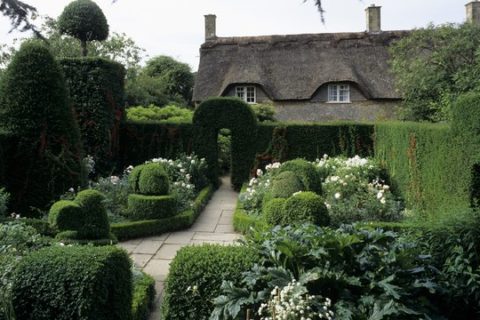 7. Great Dixter