Beatrix Potter: Drawn to Nature is an exhibition about Beatrix Potter and her love of nature
The exhibit will run through 2022 at the V&A Museum in London. The exhibition, created in collaboration between the V&A and the National Trust, explores the life story of the beloved children's author-illustrator.
Exhibition-goers will be able to trace Beatrix's journey from her early life in Kensington, to her travels in Scotland and on to the Lake District, which served as an escape from her parents' house in London.
Famous for her enduring tales and animal characters, Beatrix Potter was also an ardent conservationist, scientist and Lake District hill farmer who left much of her property and land to the National Trust for everyone to enjoy.
We're inviting you to learn more about what her donation still means for conservationists, curators and visitors today. Below, explore more of what she left behind for us to appreciate, including her artworks, sketches, early writing drafts and Hill Top in the Lake District, which was both a working farm and precious sanctuary for her.
Explore Beatrix's connections with the National Trust, the objects cared for by expert curators and conservators and delve a little further into the work that went into opening the exhibition.
Behind the scenes of the exhibition
Helen Antrobus, the National Trust's Assistant National Curator for Cultural Landscapes, is the co-curator of the Beatrix Potter: Drawn to Nature exhibition, alongside V&A curator Annemarie Bilclough.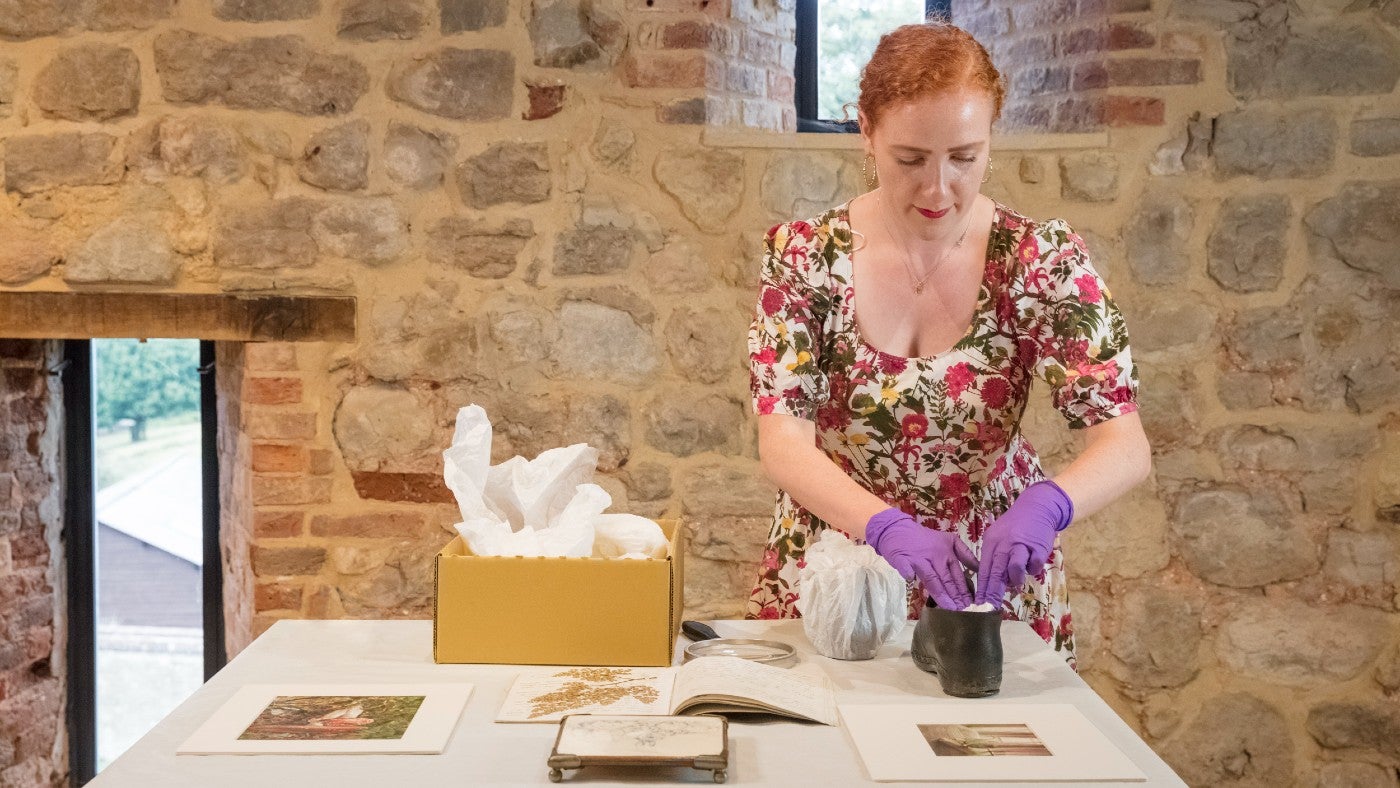 Helen describes Beatrix as "one of the greatest supporters the Trust has ever had, fervently believing that the landscapes from which she had drawn so much joy should be protected so that others could experience them."
She also says that "the healing powers of fresh air and green space were clear to Beatrix from a very young age. She was often ill as a child and found that her health vastly improved and her imagination came to life during the time she spent in the countryside."
Beatrix's gift of land and working farms to the National Trust ensures the Trust can continue her incredible legacy, looking after over 20 per cent of the Lake District – now a UNESCO World Heritage Site.