One of the most popular features enjoyed by sightseers in England is the country's diverse and stunning collection of gardens. Here are some of our favorites:
Sissinghurst Castle Garden in Kent

Sissinghurst is the creation of renowned 20th century writer Vita Sackville-West, and is widely considered among the most striking and well-known gardens in England. The larger garden is subdivided into distinct "rooms," each with its own theme. Among them are the White Garden, the Purple Border, the Lime Walk, and the Cottage Garden.
Learn more
Hidcote Manor Garden in Gloucestershire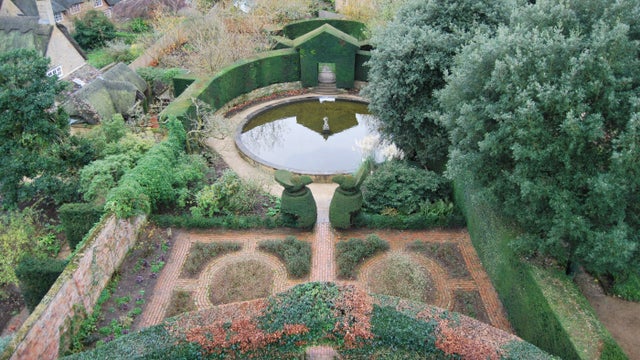 Created by American plant collector, Lawrence Johnston in the early 1900s, Hidcote Garden has since achieved worldwide fame. Like Sissinghurst, Hidcote features a series of rooms separated by hedges, and also includes sculptures and water features. Johnston's intention for Hidcote was to craft "a wild garden in a formal setting." One of its most distinctive features is its Red Border.
Learn more
 
Fountains Abbey and Studley Royal Water Garden in Yorkshire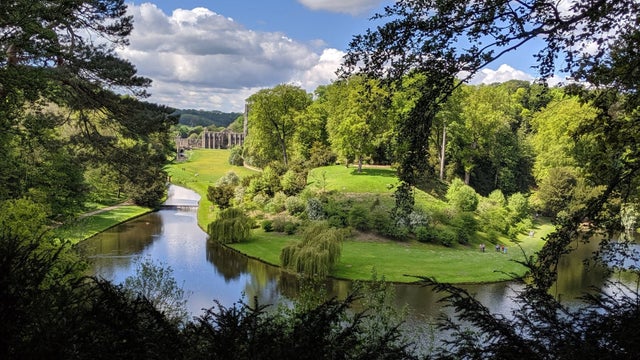 Below the ruins of 12th-century Fountains Abbey stretches the Studley Royal Water Gardens, created by father and son duo John and William Aislabie in the 18th century. A World Heritage Site, the water gardens have survived in their original form, and are considered to be a quintessential example of the traditional "English" garden style of the time. The gardens feature ponds, cascades, canals, and statues, and are notable for the graceful way in which they integrate with the surrounding landscape. 
Learn more
 
Mottisfont in Hampshire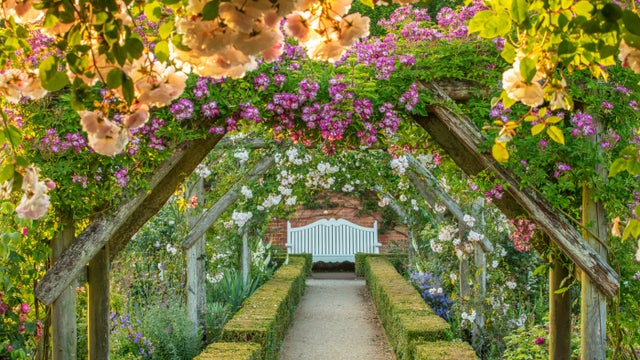 Ancient trees, bubbling brooks and rolling lawns frame this 18th-century house, once a priory. The walled garden's deep herbaceous borders are packed with color and scent from geraniums, pinks, sweet phlox, nepata and agapanthus. Herbs, salads, vegetables and pretty companion planting fill the adjoining kitchen garden, designed to reflect Mottisfont's medieval past. Through the garden runs a crystal-clear chalk stream leading to meadows and beautiful vistas of the house.
Nymans in West Sussex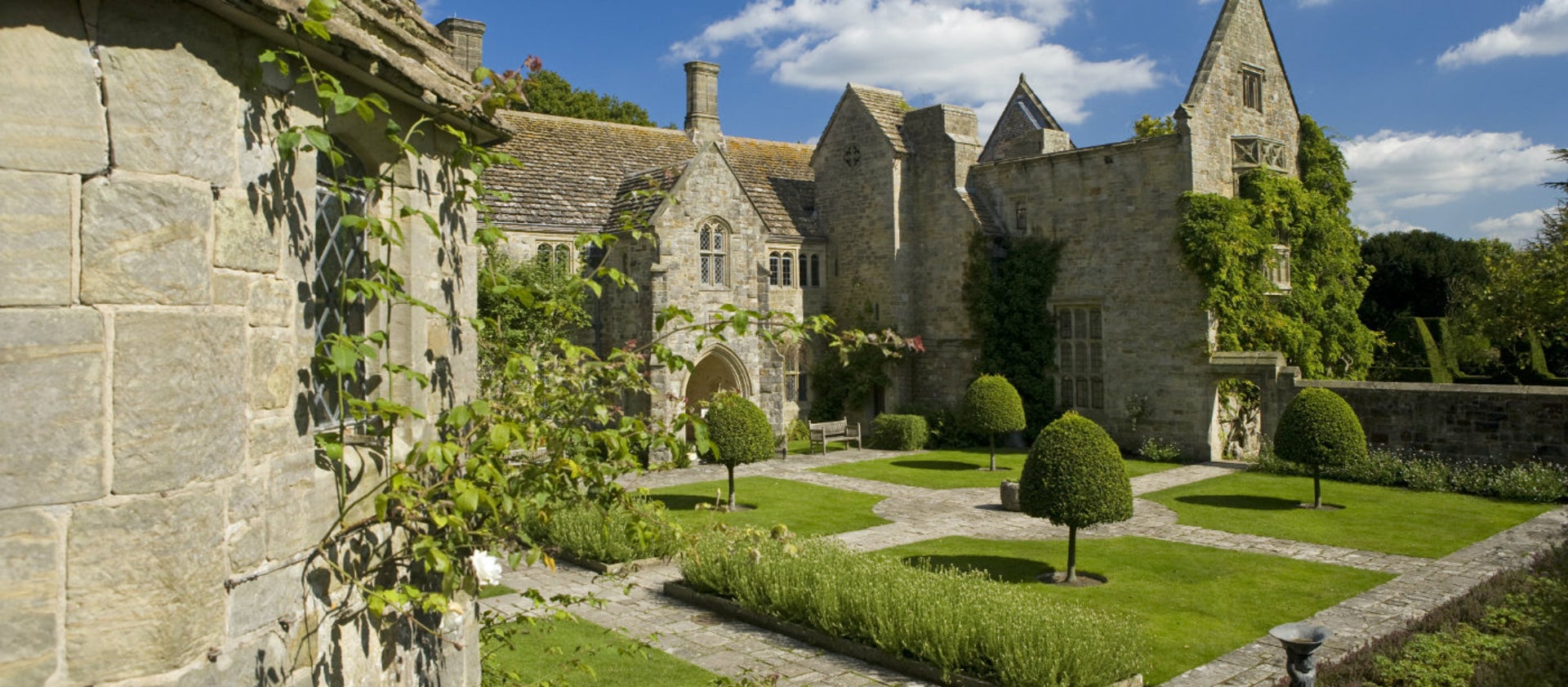 Enjoy romantic ruins, intimate gardens and internationally recognized plant collections at this Sussex garden. Set against a backdrop of woodland, you'll find a mix of formal and informal planting.
Stourhead in Wiltshire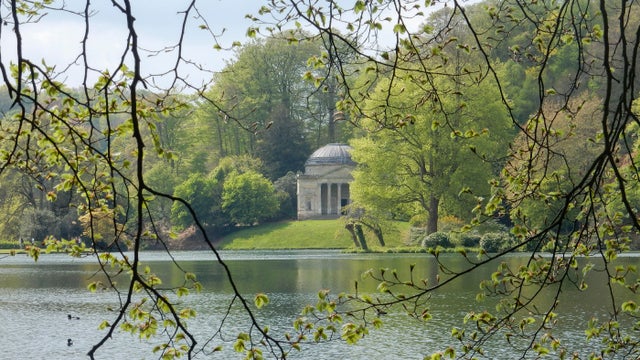 Perhaps the most beautiful and magical of all the great landscape gardens, Stourhead offers an English 18th-century view of Arcadian paradise. With hills, water and classical architecture overlaid by a fabulous collection of trees and shrubs, it was described as 'a living work of art' when first opened in the 1740s. Meandering paths offer vistas through trees to classical temples and surprises at every turn.
Biddulph Grange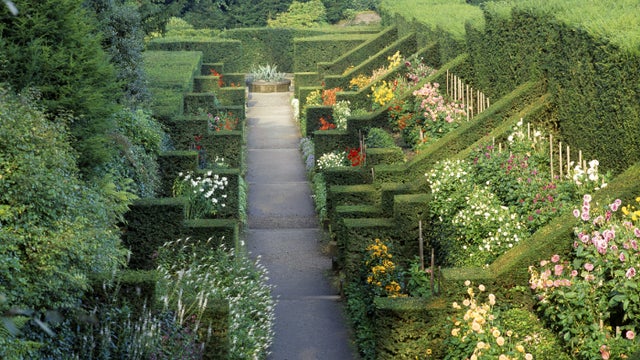 This is an ambitious, global garden created by Victorian plant-hunters. On a visit you will go on a journey from an Italian terrace to an Egyptian pyramid, via a Himalayan glen and Chinese-inspired garden.
Become a Member of Royal Oak
For more on English gardens and other historical and cultural gems, consider becoming a member of the Royal Oak Foundation. In addition to receiving unlimited entry to over 500 sites belonging to the National Trust of England, Wales, & Northern Ireland and the National Trust for Scotland, members receive a host of other benefits such as discounted travel packages and hotels, and reduced admission prices for select events.
Join today and save 10% with code ROF10