The seminal garden was the hub of Gertrude Jekyll's planting experiments which had a huge influence on garden design in Britain and beyond and the Arts and Crafts house showcases her collaboration with architect, Sir Edwin Lutyens
The National Trust has announced the purchase of Munstead Wood, the internationally important Surrey home and garden of influential plants-woman, designer and author Gertrude Jekyll (1843-1932). The Trust has begun fundraising to support the restoration and reimagination of the garden and house and will now work with the community and partners to develop plans on the best way to open the property to visitors in future.
Munstead Wood is an 11-acre horticultural gem that surrounds an Arts and Crafts house showcasing Jekyll's collaboration with architect Sir Edwin Lutyens. It is the place where, from the 1890s to her death in 1932, Jekyll grew her influence on national and international garden design, transformed horticultural practice, and inspired others to become gardeners through her books and hundreds of articles.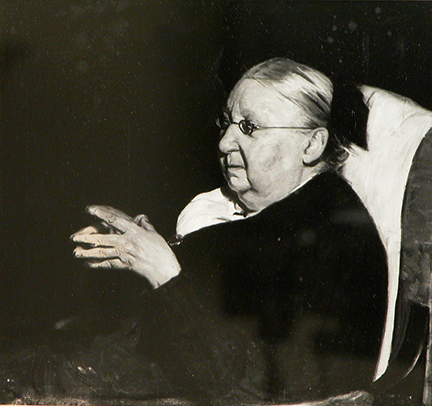 Jekyll, the first woman to be awarded the Royal Horticultural Society's Victoria Medal of Honour – the highest award for British horticulturists – once said of Munstead Wood: "My garden is my workshop, my private study and place of rest."
Her garden was a place of experimentation, particularly in the innovative use of color in her planting. She designed areas to flower in different seasons and laid out a woodland garden which remains a fine example of her approach to artistic "wild gardening." She also collected plants in Britain and Europe and introduced at least 30 new varieties into British gardens.
Some of Jekyll's original planting survives at Munstead Wood, particularly in the woodland garden. The formal paths, walls and pond near the house, designed for Jekyll by Edwin Lutyens, remain intact, and Jekyll's innovative rock garden was recently rediscovered buried under layers of garden debris.
Andy Jasper, Head of Gardens and Parklands at the National Trust, said: "Munstead Wood is not only a rare surviving example of Jekyll's work, it is also the garden where she developed and clearly expressed her ideas, and the birthplace of her rich collaboration with Sir Edwin Lutyens. It was the source of the planting experiments she described in her writing, the hub of her garden design and nursery business and had a huge influence on garden design and planting not just in Britain but internationally."
The garden was simplified in the 1950s but subsequent owners restored Jekyll's design and planting. A remarkable aspect of the garden is the wealth of documentary evidence in photographs, planting plans, paintings and written descriptions, capturing the appearance and the spirit of the garden and offering the archival basis of an authentic restoration.
Hilary McGrady, Director General of the National Trust said: "I'm delighted that we have had the opportunity to acquire this special place, which has such strong connections to garden and building design history. The survival of both house and garden offers an extraordinary chance to tell the story of the house and garden, and Jekyll's enormous impact, inspiring a new generation of gardeners and nature lovers.
With support from the government, the National Trust acquired Munstead Wood when it came up for private sale in order to secure it for public enjoyment and benefit. The Trust will now work with the community and partners to find the best ways to open it to visitors, but this will be dependent on raising funds to help restore and reimagine the garden and house.
Become a Member of Royal Oak
For more on how to experience these remarkable places and other historical and cultural gems, consider becoming a member of the Royal Oak Foundation. In addition to receiving unlimited entry to over 500 sites belonging to the National Trust of England, Wales, & Northern Ireland and the National Trust for Scotland, members receive a host of other benefits such as discounted travel packages and hotels, and reduced admission prices for select events.
Join today and save 10% with code ROF10