Christina Conte is a renowned food blogger and top-notch cook with a passion for the UK. In fact, she was even born on the other side of the Atlantic and visits her native Scotland often! Her blog, Christina's Cucina, is home to hundreds of delicious recipes that will make your mouth water, plus fun stories from her travels in England, Wales, Ireland, Scotland and beyond. We're delighted to be able to share Christina's recipes regularly here on The AngloFiles Magazine.
By Christina Conte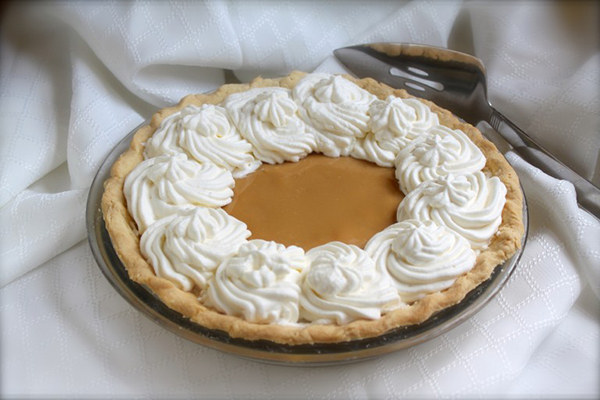 You've probably heard of Banoffee Pie, but have you tasted it, or better yet, made it?
The original creation came from The Hungry Monk restaurant in East Sussex, England. I will link to the original recipe below as I always believe in giving the person(s) who first made the dish the credit that they deserve. I made this particular pie to take to a block party (with lots of children) so I omitted the coffee in the cream. It's so simple, you honestly don't even need a recipe: a Banoffee (or Banoffi) Pie is essentially a no-bake caramel, banana and (coffee) cream pie!
Banoffee Pie
slightly adapted from the original Hungry Monk recipe
Ingredients
one pie crust, baked or cookie/biscuit crumbs
1 can of condensed milk (do not use evaporated) or caramel flavored condensed milk or dulce de leche
1 or 2 firm, but ripe bananas
lemon juice for bananas
8 to 12 oz of heavy whipping cream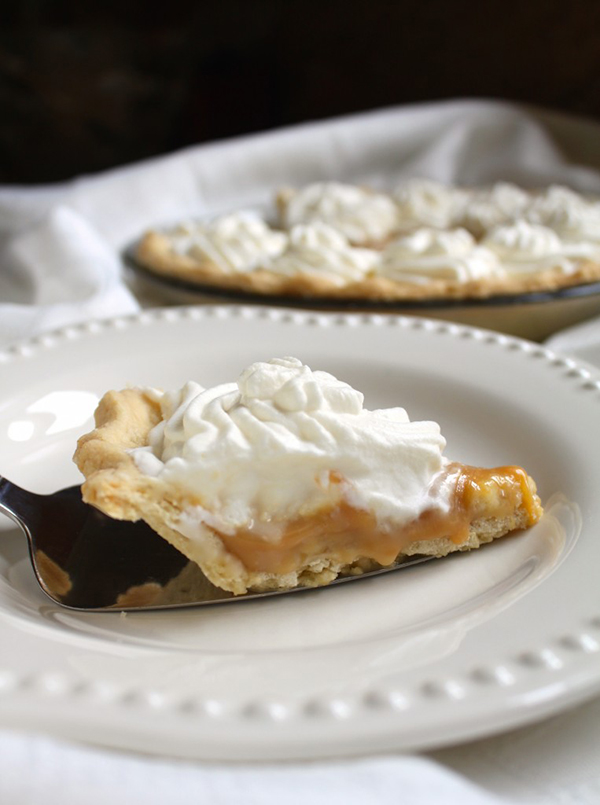 For step-by-step cooking instructions, please read more at Christina's Cucina.