Enjoy the delightful scent and rich color from the crowds of roses at many of the finest National Trust gardens across the South East this summer. From the big, bold displays loved by Lady Brunner at Greys Court in Oxfordshire to the exquisite Italianate rose garden at Emmetts Garden in Kent. These flowers of love and passion are all around at these special places.
Mottisfont, Hampshire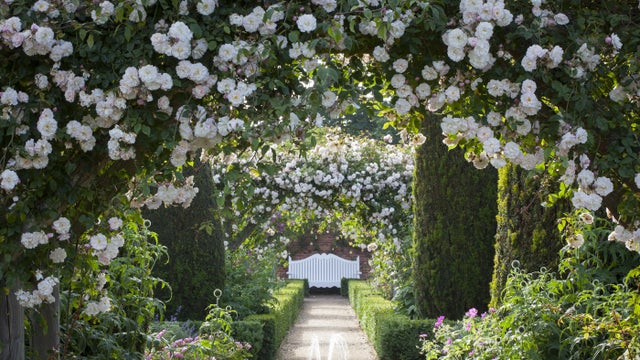 Step into the gardens at Mottisfont and be met with unsurpassed fragrance and color from over 500 varieties of world-famous roses nestled in our walled gardens. Many of them are for sale too. This year, until July 2, the gardens are open until 8pm on Monday to Saturday (5pm on Sunday). The scent is often at its peak in early evening. There's plenty of space for evening picnics too. Booking required for car visits before 3.30pm.
Learn more
Chartwell, Kent

The Rose Festival celebrates the Golden Rose Avenue at Churchill's home, with fifty varieties of rose and over four hundred individual blooms. The cut flower beds are filled with color and the orchard is laden with fruit.
Learn more
Nymans, West Sussex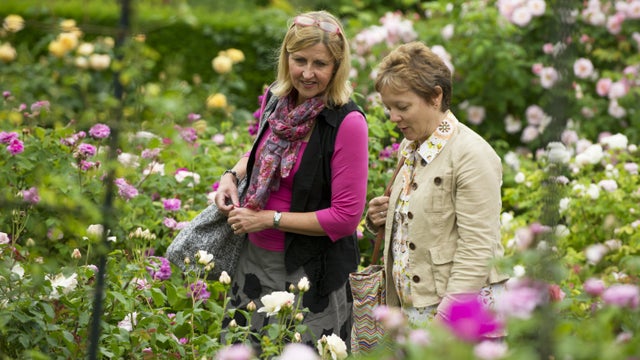 The rose garden at Nymans is teaming with delicate blooms and densely-petalled clusters. Every Friday in June and July don't miss the summer lates at Nymans. Make the most of the long summer evenings and experience the rose garden in a whole new light. Plus the new Riding House cafe is open, in the heart of the garden at Nymans. Drop in between 12pm and 2.30pm to enjoy views from the mezzanine while you sip a coffee or enjoy a meal.
Learn more
Polesden Lacey, Surrey

Polesden Lacey has glorious views across the rolling Surrey Hills framed by Edwardian rambling roses, shrub roses adorning the borders and climbing roses decorating the pergolas.
Learn more
Morden Hall Park, London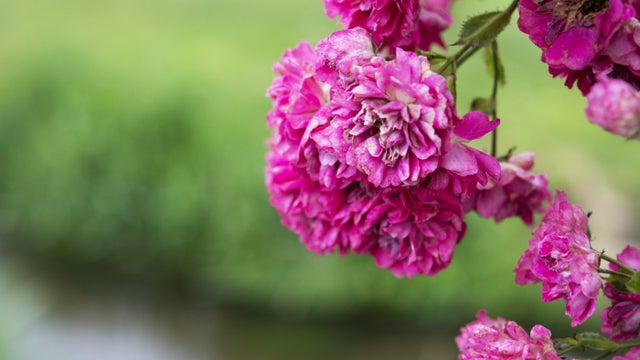 The rose garden found at Morden Hall Park was the pride and joy of Mr. Hatfeild, the last owner of estate. He would spend many a summer's evening walking among the 38 flowerbeds that host rich collection of roses and dahlias to this day, with varieties including Rosa Macmillan Nurse, Rosa The Fairy and Rosa Penelope, each with their own color and scent.
Learn more
Red House, London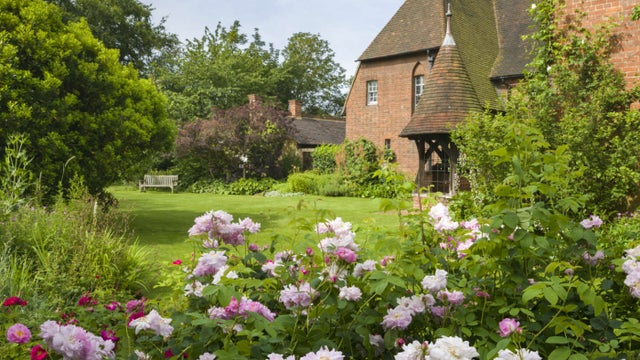 Roses are central to the plans of Red House. After all it was Philip Webb and William Morris who decided the countryside idyll should be clothed in this traditional climber as they designed the property.
Learn more
Fenton House and Garden, London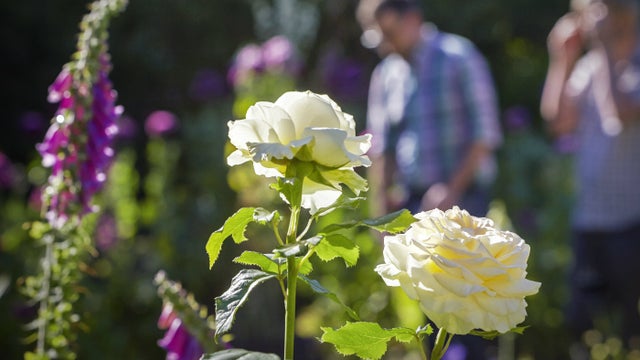 From June the Rose Garden at Fenton House can easily identified with stems bowing under the weight of scented blooms. Cottage garden in style and feel, the roses are under planted with traditional cottage favorites like phlox, foxgloves, poppies and London Pride which combine for a dazzling display.
Learn more
Emmetts Garden, Kent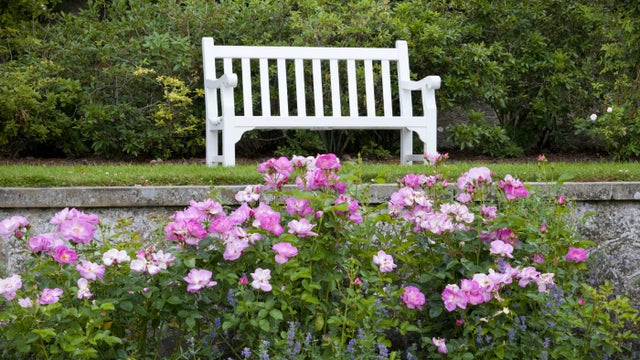 This Italianate rose garden was created by Frederic Lubbock, a banker and passionate plantsman who bought the property in 1893 and had the rose garden designed especially for his wife.
Learn more
Buckinghamshire, Berkshire and Oxfordshire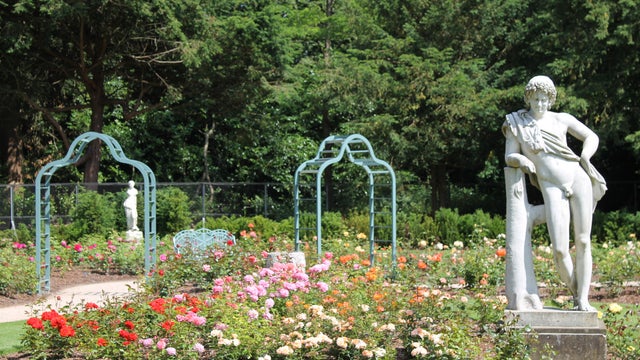 Walk among the 1950s rose garden, designed by Sir Geoffrey Jellicoe at Cliveden or explore the rose garden at Basildon Park, created by the Iliffes and now lovingly restored.
Learn more
Hinton Ampner, Hampshire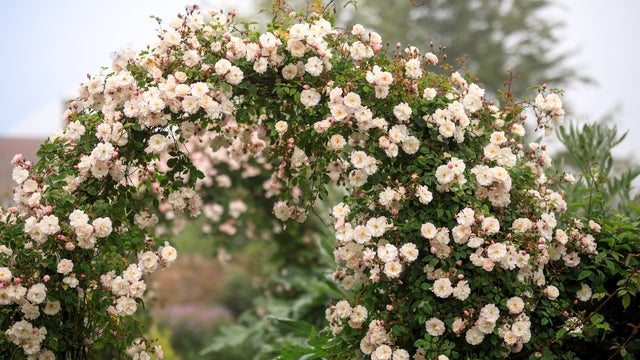 Roses flourish all around the garden at Hinton Ampner. Over 100 varieties bloom each summer and the borders are designed so that the most fragrant roses are planted close to the path that you walk along. This year, we're celebrating the collection with a new leaflet and rose trail that guides you to the different varieties planted by former owner Ralph Dutton, and Hinton's garden team.
Learn more
Become a Member of Royal Oak
For more on the best gardens to visit at the Trust and other historical and cultural gems, consider becoming a member of the Royal Oak Foundation. In addition to receiving unlimited entry to over 500 sites belonging to the National Trust of England, Wales, & Northern Ireland and the National Trust for Scotland, members receive a host of other benefits such as discounted travel packages and hotels, and reduced admission prices for select events.
Join today and save 10% with code ROF10