The right place to stay can make or break your vacation. Whether you're looking for gorgeous scenery, historical buildings, or secluded peace, the National Trust's properties are among the best places to stay in England and the larger UK, and they're sure to include an option (or two, or three) for you.
One-of-a-Kind Getaways
Wireless Cottage in Cornwall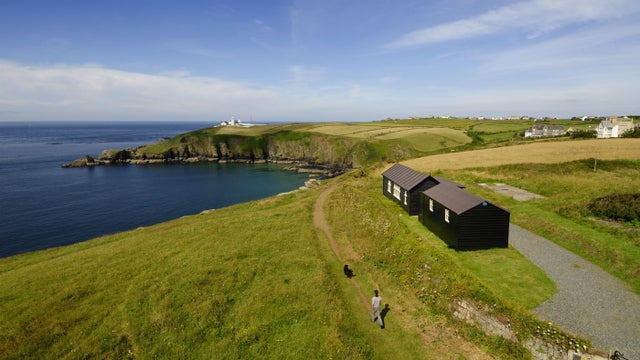 Set on the cliffs overlooking Housel Bay, this one-bedroom cottage offers intimacy and coziness, while also providing plenty of local attractions and scenic areas to roam.
Learn more
Lighthouse Keeper's Cottage 2 in Tyne and Wear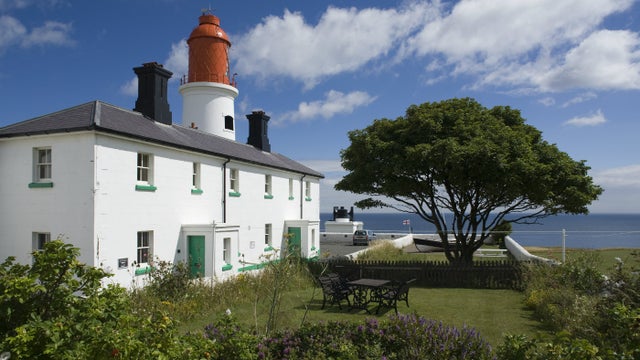 The former lodgings of the keeper of the Souter Lighthouse and their family, this seafront house is perfect for guests who are looking for a balance of beauty and comfort.
Learn more
The Round House in Suffolk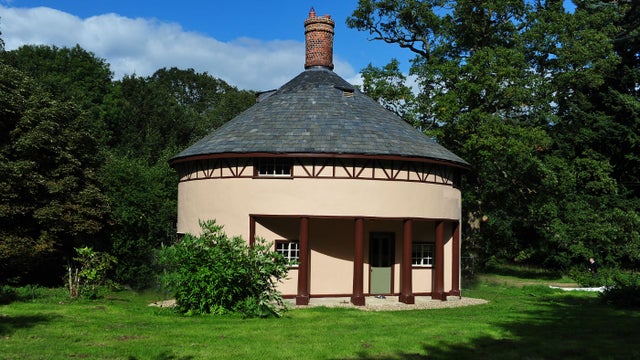 This rotunda cottage, which is tucked away among the majestic grounds of the Ickworth Estate, will entrance guests with its natural scenery and quaint charm. Located near Bury St. Edmunds and Cambridge, it also offers a wealth of cultural attractions.
Learn more
Secluded Retreats
Chilterns Bunkhouse in Hertfordshire

Surrounded by lush green fields and peaceful forests, this cottage in the midst of the Ashridge Estate is ideal for disconnecting from the stresses of modern life and focusing on the things that matter most.
Learn more
Coastguard Cottage 3 in Devon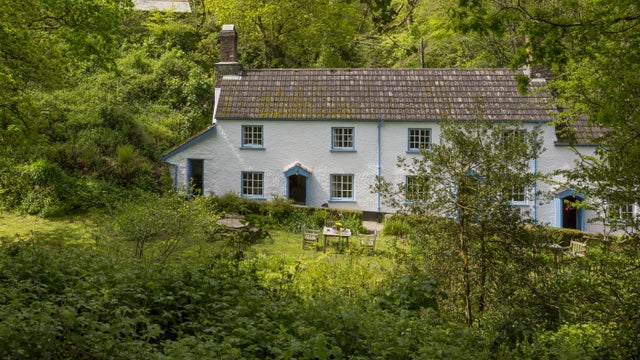 With verdant woodlands on one side and Peppercombe beach on the other, this 18th-century cob cottage boasts both natural beauty and a delightful rustic appeal.
Learn more
Great Langdale Campsite in Cumbria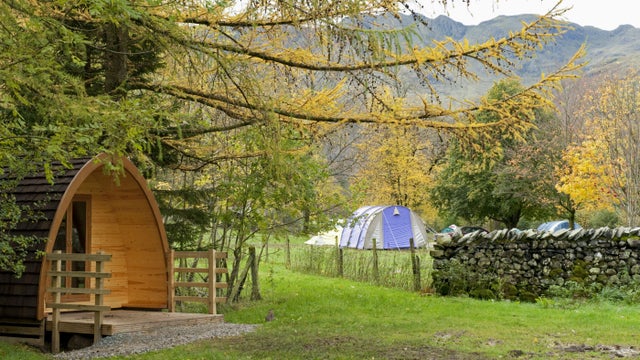 Those who want a more primitive experience would be hard pressed to do better than the Great Langdale Campsite, situated just below the Langdale Pikes. The campsite offers amenities for everything from tents to motorhomes, as well as wooden camping pods, and the surroundings are ideal for outdoor adventures.
Learn more
Picturesque Lodging
Tal y Braich in Gwynedd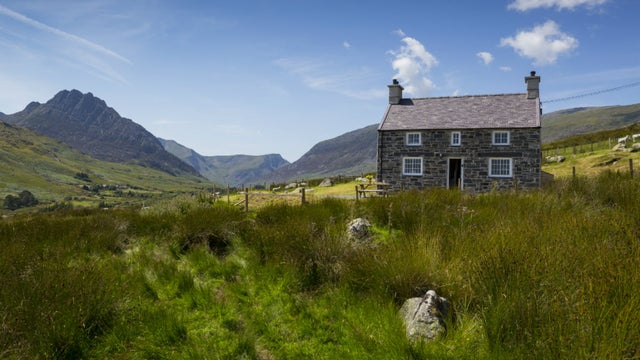 This lovely Welsh stone cottage is the picture of coziness inside. On the outside, it's surrounded by majestic mountains (including the awe-inspiring Tryfan), rolling fields, and lakes.
Learn more
Wicken Fen in Cambridgeshire

The marshlands at Wicken Fen Nature Reserve offer campers the opportunity to immerse themselves in the quiet magic of the natural world. Guests can wander around the boardwalks and enjoy the plethora of wildlife that call the fens home, then sleep under the stars.
Learn more
Dyffryn Mymbyr Farm House in Conwy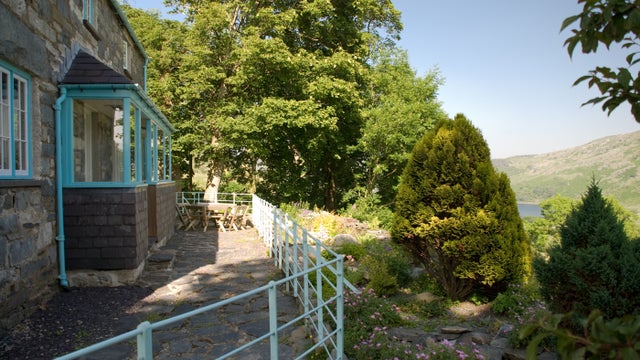 This restored Victorian farmhouse, which is actually part of the Penrhyn estate, is nestled amidst the austere beauty of Snowdonia.
Learn more
Historical Houses
Hall Court in Cornwall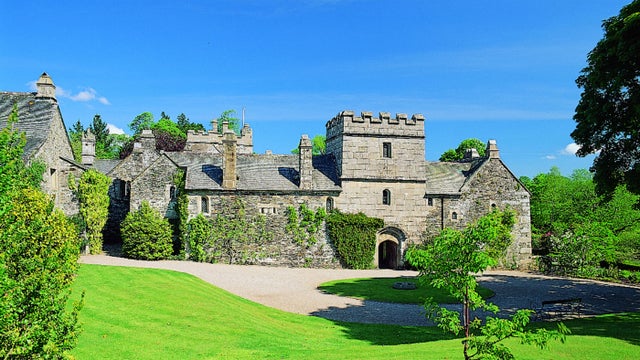 History enthusiasts will rejoice at the chance to enjoy a vacation at this preserved Tudor house, which is still filled with original decor and architecture. What's more, guests are free to wander the gardens, river, and surrounding estate.
Learn more
Hartwell House and Spa in Buckinghamshire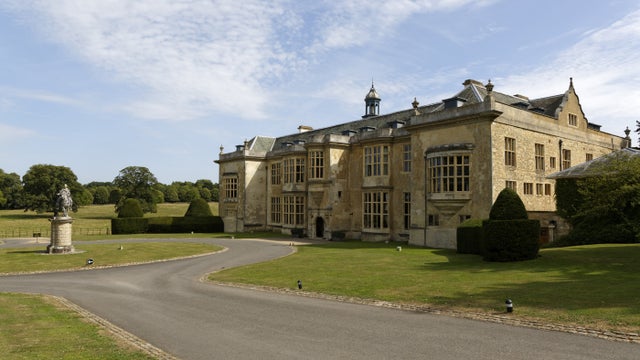 Luxury and architectural wonder meet in this hotel, located in a part-Jacobean mansion and part-Georgian house. Visitors can look forward to fine food, being pampered in the hotel spa, and a wealth of nearby attractions.
Learn more
Blickling Tower in Norfolk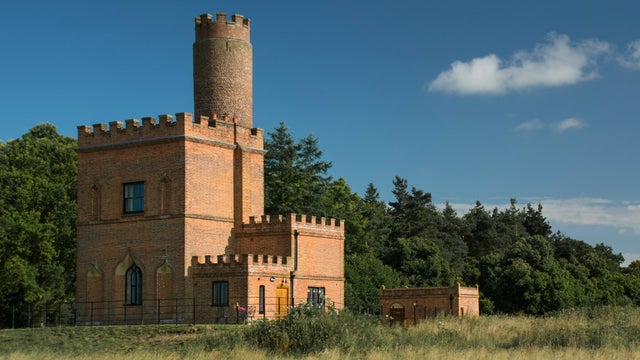 People who enjoy getting as close to history as possible can't do any better than staying at Blickling Tower, with its Rapunzel turret and 18th-century period architecture. When you're finished exploring the former race stand of the Earl of Buckinghamshire, take a walk on the nearby trails or make a visit to the estate's pub.
Learn more
These are just a handful of hundreds of spectacular places to stay!
Become a Member of Royal Oak
For more on special places to stay at the Trust, consider becoming a member of the Royal Oak Foundation. In addition to receiving unlimited entry to over 500 sites belonging to the National Trust of England, Wales, & Northern Ireland and the National Trust for Scotland, members receive a host of other benefits such as discounted travel packages and hotels, and reduced admission prices for select events.
Join today and save 10% with code ROF10