By Chantel Stevenson from Pegasus Caravan Finance
When it comes to holidaying in the UK, you'd be forgiven for going straight to images of London's architecture, red phone boxes, double decker buses or even country castles – but some of Britain's most beautiful holiday destinations are located waterside. Today, the boating experts at Pegasus Marine Finance are bringing you a breakdown of the county's best coastal, canal and lakeside holiday destinations – so whether you fancy hiring a canal boat for the week or spending your next holiday beachside, you'll find plenty of destination inspiration right here.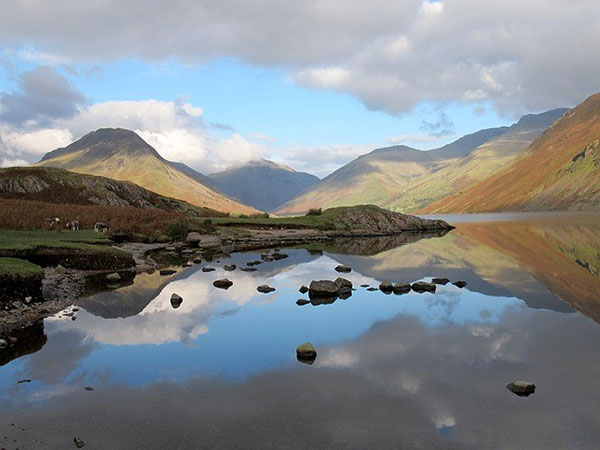 None list of the UK's best waterside holiday destinations would be complete without a mention of the Lake District. Favoured by Brits and international visitors alike, this majestic and dramatic corner of the country offers up landscapes only thought to have existed in the pages of novels – where impossibly green, rolling hills give way to idyllic lakes and rivers. With so much to see and do, choosing which lake to visit first will be the hardest decision you'll make all holiday.
If it's watersports you're after, the Lake District's commercial hub – Windermere – is the place to visit. With sailing, kayaking and windsurfing on tap, visitors can take up a new hobby or indulge in an old one. For those looking for something a little more relaxed, there are plenty of guided lake cruises on offer, too.
It's well worth hiring a car when visiting the Lake District, allowing you to explore a number of beautiful lakes and towns en route. Keswick is a must. Sitting on the shores of Derwentwater, this vibrant market town is packed with boutique shops, independent restaurants and pubs, making it the perfect day out. Just 20 minutes outside of Keswick, on the banks of Ullswater, you'll find Aira Force: one of the most impressive waterfalls in the region. If you want to test your nerve, cross the narrow stone bridge at the top of the falls – where you can get a real sense of its scale, 70 ft above the plunge pool below!
The Cheshire Ring
The northwestern corner of England, between Liverpool and Leeds, is famed for its canals and waterways. Once used for the transport of goods, these canals were the arteries and veins of the region's historic industrial heritage – transporting everything from coal to textiles across the North West. While the factories and mines may have closed, the canals remain – and today, they offer one of the most unique and exciting ways to travel (favoured by leisure cruisers the world over).
One of the most popular cruising routes, the Cheshire Ring, is a 97-mile circular course – providing a diverse range of stunning scenery on route. This circular canal system actually comprises of 6 different, interconnected canals, which take around a week to navigate at a leisurely pace – making the Cheshire Ring the perfect canal boat holiday.
Passing directly through Manchester city centre – then heading out into the heart of Cheshire's countryside, before looping back around to views of the Peak District – visitors can expect to see a fantastic cross-section of this beautiful, heritage-filled region of the UK. From shopping, eating and drinking in the buzzing metropolis of Manchester to taking in the stunning, landscaped grounds of historic Tatton Park, you won't be short of things to do, either.
The English Riviera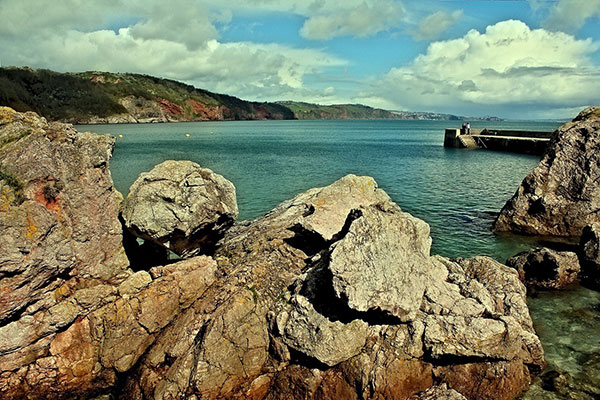 The borough of Torbay on the Devon Coast is famed for its mild climate, golden beaches and quintessential British seaside holiday atmosphere – earning its nickname, 'the English Riviera'.
The Riviera's sheltered bay looks out over the English Channel, and its number of award-winning Blue Flag beaches draw in crowds of holidaymakers every year. Goodrington Sands beach, near Paignton, is a favourite among families – with its calm and clear waters providing the perfect place to take a dip on a warm summer's day.
If you're looking for something a little more active, one of the best ways to see the region is from its coastline. Local adventure tour company, Reach Outdoors, provides organised kayak and coasteering tours guaranteed to get the blood pumping as you take in views over the bay.
After a long day out at the beach, a visit to Torquay is a must. It's glittering marina is lined with restaurants, bars and shops – making it the ideal spot for dinner, or to pick up a souvenir. If you're feeling adventurous, why not check out Kents Cavern? Here, visitors can descend into one of the most spectacular cave systems in the UK. Guided tours run throughout the year, and it's the ideal family activity for visitors to the region.
There you have it – three of the UK's best waterside holiday destinations. While we've barely skimmed the surface when it comes to what the UK has to offer visitors, our essentials should definitely feature on your list!