September 2020
Discover our online lectures and tours planned for the month of September 2020:
October 2020
Discover our online lectures and tours planned for the month of October 2020: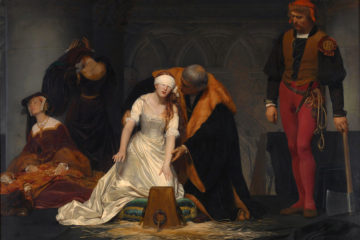 England's Forgotten Queen:
The Life and Death of Lady Jane Grey
Lecture via Zoom Webinar
Dr. Helen Castor, English Historian and BBC Broadcaster
Wednesday, October 7 | 2:00 p.m. (EDT)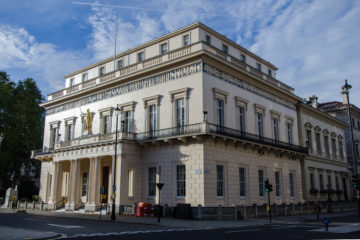 The Gentlemen's Clubs of St. James:
Victorian London's Prestigious Location
Online Walking Tour
Friday, October 9 | 2:00 p.m. (EDT)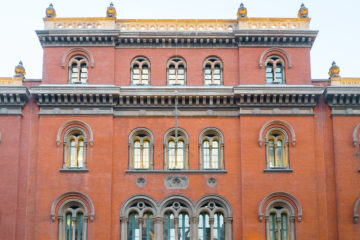 From Astors to Activists:
Money, Murder and the History of NOHO
Online Walking Tour
Monday, October 12 | 4:00 p.m. (EDT)
November 2020
Discover our online lectures and tours planned for the month of November 2020: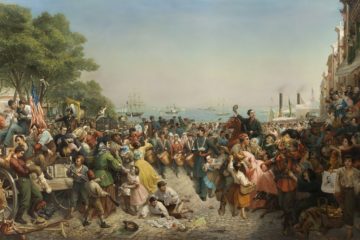 Lincoln and New York:
The City That Made Him President
Virtual Exhibition Tour
New-York Historical Society
Thursday, November 19 | 4:00 p.m. (EST)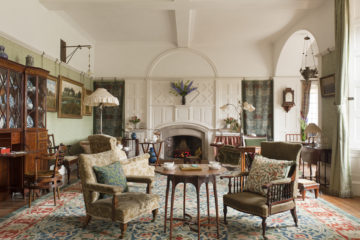 In Pursuit of the Dream Home:
Standen & Wightwick Manor
Lecture via Zoom Webinar
Ian Cox, Historian
Tuesday, November 24 | 2:00 p.m. (EST)
December 2020
Discover our online lectures and tours planned for the month of December 2020:
Fall 2020 Brochure
Click here to view or download a PDF of the brochure.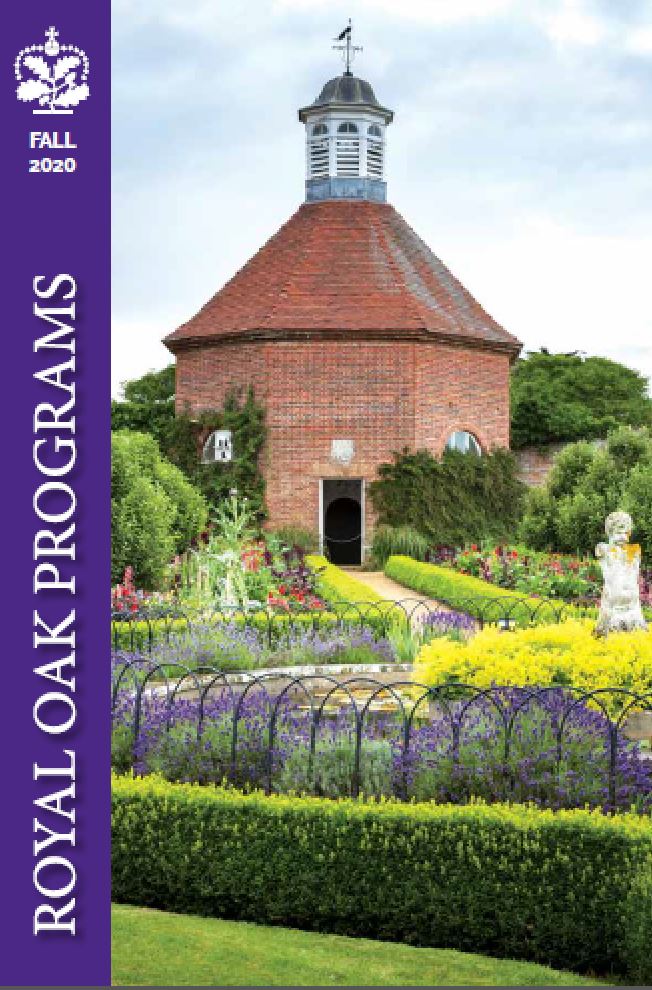 Sincere Thanks to Our Sponsors
For the Fall 2020 season we gratefully acknowledge the support of the Marian Meaker Apteckar Foundation and an Anonymous Donor.
Individual Support
We are grateful to loyal Royal Oak members for generously providing critical funding for lectures this season, including: Thomas and Patricia Bain, Pauline Brooks, Dr. and Mrs. Daniel Ervin, Steven Mach and Rebecca Dicks Mach, Diana J Mackie, Betsy and Scott McClendon, Mr. Albert Messina and Mr. Ken Jennings, Linda Pedro, Ms. Lynne R. Pickens, Stephen and Pamela Rearden, John and Phillis Warden, Robert and Roberta Young and some Anonymous Donors.
Registration for Live Zoom Lectures
All lectures will be held via Zoom webinars. After registering for the lecture/s on our website, you will receive an email with a link to the webinar. A reminder will be sent with the same link one hour before the lecture. We strongly recommend joining the Zoom webinar at least 10 minutes before the lecture to check for screen and sound issues. A virtual waiting room is open starting 30 minutes before the lecture.
Registration for Zoom Lecture Rentals
Most lectures will be available to rent for a 5-day period (as marked). The video link will be emailed to you at 12 p.m. (eastern) the day after the live lecture and will expire at 11:59 p.m. on the 5th day. It will not be available after that date and time. The video is available for streaming only, not for download. Copyright is held by the speaker.
Fees & Refunds
Royal Oak members receive a discount on all lectures. You must be signed into the website to receive the discount. Click the sign in button at the top right of the shopping cart. Add the standard ticket to the cart and the membership discount will apply at check out. We are not able to give refunds if you can no longer attend the lecture, but we can turn your ticket into a tax deductible donation if you email us at least 48 hours before the lecture at zoom@royal-oak.org. Royal Oak is not responsible for attendees' technology issues.
How To Register
Please register online at www.royal-oak.org/events. If you have questions, please email us at zoom@royal-oak.org for the fastest response.
All programs are subject to change or cancellation. Visit our website for updates.